I'm Sarah and if you have read Fuck Party 1 and Fuck Party 2 then you would already know me by now. Me and my roommate Belinda are college students and every Saturday nights we work at Fuck Parties for a nice big pay.
Today I was hanging out with my boyfriend Kyle in his room. He rubbed Nutella all over my big boobs and was licking it up, I moaned and played with my clit, my pussy was getting nice and wet and Kyle finger fucked me as he sucked my boobs. "You taste so good babe" he said as he inserted two more fingers into my wet pussy and continued to finger fuck me . I moaned "Give me your dick" I said "Wait" he said " I want to watch you cum first and then fill your cummed pussy with my dick". I moaned and rubbed my clit faster as his fingers moved faster in my moist and wet pussy. "Ahhhhhhh…. ahhhhh" I moaned as I came and dripped my cum all over his fingers. He licked his fingers clean and licked my pussy making me shiver in pleasure. "You look gorgeous when you cum babe" he said and positioned his 8 inch thick brown dick in my dripping pussy. He knew I was horny for him and he knew that I could cum multiple times when we fucked. He rammed his dick into my dripping pussy and lifted my legs over his shoulders as he fucked my pussy. I played with his hair and moaned. "Babe I love the way your boobs bounce when I'm fucking you" he said as he leaned forward to lick my nipple. I moaned and came a second time as he continued to ram my pussy. "I love making you cum babe" he said as he quickened his phase. He fucked my pussy for about a minute longer and loaded his hot cum into my dripping pussy. He kissed my lips as he removed his dick from my pussy. I stroked his dick to get him hard again and we continued our session until he could fuck no more. We had some food and watched tv, he was telling me how his medical classes going and He sent me back to my room in the late evening.
Belinda was in the room when I got back. "You look like you've had a good time" she smiled. "It was awesome" I said as I narrated my day to her.
Saturday morning Deepak called. He wanted to see us about the party Saturday night and we went over to his place. Deepak said that there was going to be a slight change that day and that we'd have to entertain 35 men instead of our usual 20 as one of his girls had left to get married in Australia. He told us that we would have to accommodate the new changes until he found a replacement and that he would pay us $7,000 each for our additional work. Belinda and I exchanged glances, we were up to the challenge and the additional money was also motivation.
Belinda and I got ready that evening. Deepak had given us new outfits. Mine was a transparent very short red spegatti strapped dress which hardly hid my boobs and Belinda's was the same in black. As usual we weren't allowed to wear any bra and only had our g strings covered our pussies through our transparent dresses.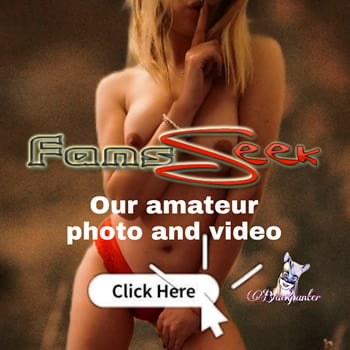 We walked into the bungalow which I was very familiar with by now and someone squeezed my ass as I passed by. Belinda and I kissed eachother and danced rubbing each other's bodies, we lifted up eachothers dresses as we danced and finally removed eachother's dresses leaving us in our g strings. Immediately 5 guys carried me away into one of the rooms as Belinda was surrounded be 8 or 9 men. Someone pulled my panties off before we got to the room and I was dumped on the bed. Two guys tied my hands up to the railing of the bed while three of them undressed.