This had the effect of juicing me up even more and my cunt was fucking soaking as she eased a fourth finger up my cunny.
We then really began snogging in earnest and as I found a way to get my fourth finger up her absolutely dripping wet snatch, she eased her thumb alongside her fingers and with a slop her whole fist was soon ploughing up my fucking cunt.
"Oh fuck Tracey," I begged. "Go on fist me to a climax. Oh fuck that's great!" I implored her to carry on.
"Christ you dirty bitch," she said. "You are fucking soaking, I'm easily getting my hand up your twat now."
"I know, I've told you when I get wet Frank likes to fist me. I get so bloody turned on. Oh fucking hell Tracey, go on do it harder!"
We were almost oblivious to the two brothers who by now had stripped fully and were both sporting huge hard ons.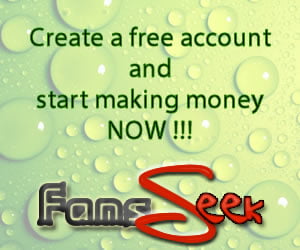 "Suck this at the same time," Nathan said and soon his cock was flapping about my face
"Hoy that's my boyfriend!" Tracey joked. "Well in that case let me have yours then," she quickly quipped, and with that Jason offered her his cock to suck.
At this point Tracey was fisting me as I sat with my arse overhanging the settee, Tracey was on the floor with Jason kneeling beside her, she was eagerly sucking on his rock hard prick as she roughly waggled her hand and wrist as she plundered my cunt with her fist.
"Oh fuck yes," I moaned in between mouthful of Nathan's cock.
"Fucking fist me Tracey, go on I'm cumming. Oh fuck I'm cumming!" I screamed at her.
She then sped up slightly to meet my gentle hip thrusts as I began to cum heavily, spraying my juice over her hand and sounds of my squirting cunt juice filled the air.
At this point Nathan was still feeding me his cock as he stood with one leg on the settee.
Tracey was sucking on Jason as he now stood beside her. One of my shoes had slipped off my foot as I was fisted and sucked greedily on Nathan's throbbing prick.
Jason temporarily removed his cock from Tracey's mouth to retrieve my high heel and slip it back on me.
My climax was subsiding as he popped it back onto my foot.
"I like your legs in heels," he said to me. "God I wanna fuck you so bad!"
"After me though!" was Tracey's rebuttal. "She's had a cum and I want one now."
She slipped her hand gently from my puffy fanny and then preceded to lick my cunt juice from her sticky fingers and wrist.
"Oh you dirty bitch," I said as I moved over to let her join me on the settee.
We then kissed again as I tasted my own love juice on her lips and tongue. The guys had raging hard ons by now, both cocks shiny with our spit from sucking them off.
Tracey now splayed her legs, putting her high heeled legs as wide as she could.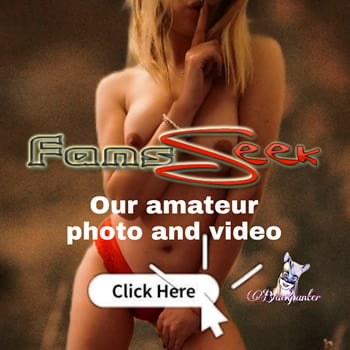 I climbed onto the floor and got between her legs on all fours ready for to lap at her already extremely wet quim.