First Time, with Mom, A mother instructs her son towards a happier life in love, It was yet another discussion I had with my mother on the constant source of my youthful distress. Young women, that is, and their apparent lack of affection for me.
"That Jenna seemed like a nice girl, didn't she" mom started. I knew what she was doing, she wanted to see me with a girlfriend as much as I did. But how could I explain it to her that once again it was not my opinion which had lead to Jenna choosing the dashing football player instead.
"Ah- we, kind of broke up. Again. I mean she dumped me, that is" I spoke, irritated.
"Hmm, and you two seemed to be doing so nicely. Well, don't distress, it's another experience which you'll remember and it will be helpful the next time".
I turned away. "Experience, yeah… I've never, um, you know, like, been with a girl, mom"
"Well, that isn't the only kind of experience I meant. Oh, that's nothing to be ashamed of, honey. Lots of girls respect that in a man. Many wait until they are married, even."
"Yeah, but, but…"
"You'd want to do it, you're trying to say, pumpkin?"
"Yeah" I said, imagining the nude nubile form of Jenna in my mind. Entirely fictional, of course, how would I have ever seen her naked?
"Now?"
"Sure, but…" Duh, any time. But with who?
Mom touched my cheek and gently turned my head so I looked into her big brown eyes. "No, I mean really, right now."
My eyes widened, and I stuttered: "Uh, um," as I felt the softness of breasts against me, "but, I mean, er, how can I… I mean, eh, you're my mom".
"Well certainly," she smiled, "the same way as with any girl".
"But, ehm, what I mean, it's, er, not quite…" Mom had kind of a pretty face, actually, though, which was causing my thoughts to wander. I mean, if you were allowed to think like that about your own mother. But she certainly seemed to be allowing it right now, which was pretty confusing, although not nearly as bad as I would have thought such an idea should perhaps have seemed.
"Oh, I'm no girl," mom said, "But I am a woman," she took my hand, "And sure I'm your mother," she took my hand and pressed it against her breast. "But I'm here. Right now. If that is good enough…"
"I…" I started, biting my lip, as mom was staring me in the eyes. She was moving my hand, so I felt the soft heaviness of her breast, and saw the promise in her warm eyes. Nervously I swallowed and whispered: "Yes".
Mom didn't say anything, but I felt her lips touch me. She first kissed me rather reservedly on the lips, although a normal motherly peck on the cheek it was not. When I finally found the courage to start responding to this, mom brought her tongue into play as well, and started opening my shirt.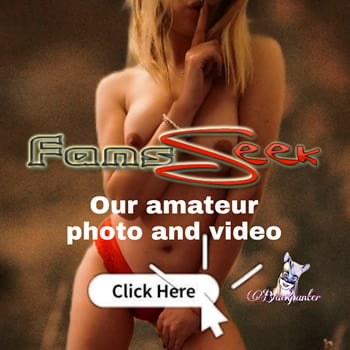 Mom undressed both me and herself down to our underwear. She was still very slender for her age, but her hips and breasts definitely had a more full and rounded, motherly, figure than the young women I was used to drooling after. This did strangely catch my attenetion more than I thought it had any right to.