She climbed over him and paused for a moment, rubbing the head of his cock on her, before lowering herself down, savouring every inch as his huge member pushed up into her. She gyrated slowly, relishing the feeling of his cock so far up inside her. Chris began to suck and lick her breasts as they swayed gently above him and his hands reached around to her smooth ass, which he firmly squeezed as he encouraged her to begin moving up and down on his erection. I watched as she rode his cock, pushing herself hard down onto him with every thrust. Soon her body began to tremble and the first orgasm of the evening pulsed through her body.
She laid down on the bed, parted her legs wide and pulled him on to her. Chris slid into her in one easy motion. The sight of that huge cock pushing into my wife was amazing. She let out a long moan and pulled him hard toward her, arching her back as he went deeper than I could ever manage. He kissed her passionately as he thrust harder and harder into her, her moans growing louder and more intense. Jo looked over toward me with a look of pure lust on her face. "This is amazing!" she moaned as she stared right into my eyes, "Oh, Oh, thats so deep…Oh Chris, this is incredible". I watched, mesmerised by the sight of this man fucking my wife, pleasuring her and pushing his huge cock so deep inside her whilst she writhed in pleasure beneath him.
Chris' thrusting became harder and faster whilst Jo moaned beneath him, urging him on. She wrapped her legs tightly around him, pulling him deeper with every thrust. Chris' strong, deliberate movements were driving Jo wild and she trembled through orgasm after orgasm until he could hold back no longer. With one final push Chris began to cum. I watched as he filled my wifes pussy with his sperm, pumping it deep inside her. Jo groaned with pleasure as his warm seed streamed deep into her. Chris pushed forward 5 or 6 times before he had finally stopped cumming.
Jo arched her back, as if to grip his cock tighter and hold all of the cum inside her. She held him there, for what seemed like a few minutes, kissing him passionately and savouring the feeling of the huge, warm cum load.
After a while, Chris rolled slowly onto his back and they lay there, gently touching each other and kissing. I lay at the edge of the bed, watching them caress. Jo reached over and began stroking my cock up and down. I came after two or three strokes and she was soon focussing her attention back on her new lover.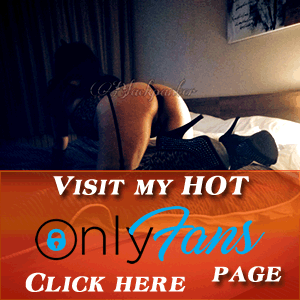 The three of us lay there for a while – I hadn't seen Jo this satisfied for a long time and she seemed in no hurry to get cleaned up. I think she was enjoying the thought of her laying there with another mans sperm inside her as much as I was.