An Evening Never to Forget, incest stories, brother and sister
A Story By FunOne
One day my sister mentioned to me that she needed me to help her move
her furniture into her new apartment in the city.
She said that it would probably take the entire day and quite possibly
into the evening, so I should expect to spend the night. I
thought to myself that this could be interesting. I know my sister's has
a very small studio apartment with only one bed and a
few chairs and tables for the living room and kitchen. In my mind, I
thought maybe this will be the time. By that I mean,
ever since growing up together and even later in our lives after each
having various relationships, my sister made countless
subtle sexual advances toward me. I never gave in because after all she
is my sister. However, growing up and even today both
in our thirties, she continued these subtle advances whenever we would
see each other. My sister has a hot tight body, "C"
cup perky tits, and a tight ass. I know this from the numerous times my
sister would parade in front of me after a shower in
sexy panties and bra or after a day of suntanning in a hot two piece
bikini. She continually made many subtle sexual moves
toward me over the years. That day was no different. During the moving
process on several occasions in tight quarters she
brushed by me with her tits and a few times with her ass. She did this
in a very nonchalant way.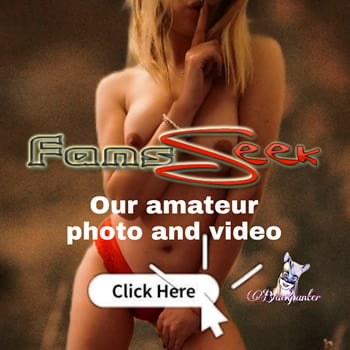 So after spending the entire day moving her into her apartment, my
sister mentioned to me that she was going to take a
warm long bath. So I was sitting in a chair in the living room watching
TV and reminiscing how my sister would continually
tempt me sexually. Many times growing up when we were alone, whenever
she would take a shower, she would leave the door
slightly ajar , not enough to see her but enough to place the thought
into my mind that there she was naked behind that open
door. So while watching T.V. with my mind again on my sister, I noticed
once again the bathroom door ajar, however a little
more open then I could remember in the past. I could hear my sister
moving around in the basin tub, the water lapping
slightly against the tubs side. A little later, I started hearing some
slight moans and groans coming from the bathroom.
Curious, I got up and moved closer to the bathroom door. I now could
hear the moans and groans a little louder, as well as the
water lapping against her body. I got up my nerve and slightly push the
door open to peek inside. My sister was glistening, her
eyes closed, head resting against the lip of the basin tub, her supple
tits just under the water line and her hand down around
her trimmed pussy. I really got excited and in my excitement I hit the
door causing a slight creaking sound. My sister not at
all startled saw me standing there. I was frozen in my spot not knowing
what to do? My sister staring at me said " What took
you so long Jeff?". Still in shock and frozen in my tracks. I looked in
her eyes and she said " I've been waiting for this for
years " and I shockingly replied " So have I ". My sister then said "
Jeff my shoulders are very tight and sore from all the
moving can you massage them for me?". In a daze at seeing her tight
naked body after years of fantasising about it, I
reluctantly replied "Sure". I crouched down outside the basin tub and
started to massage her shoulders. She started moaning
in delight, my eyes still fixated on her nice tits and trimmed pussy
under the water line. Her skin was warm and supple as I
massaged her shoulders. My sister then whispered" Jeff, I think it would
be better if you got into the tub with me?"