A Hike with my Sister
A Story From
FunOne
One earily afternoon, my sister called and asked me if I was interested
in going for a long trail hike with her. It was a very
unusually warm earily fall day and I agreed. My sister arrived at my
place minutes later to prepare for the hike. We
packed up some water and snacks and prepared for the 15 minutes drive to
the lake. My sister was wearing a nice sexy pair
of shorts that hugged her tight ass perfectly with no evidence of any
panty lines and she also had on a tight stretched top
that framed her beautiful perky c-cup tits. We had planned a seven mile
hike around the lake, the trail somewhat
succluded in sections, but mainly rolling single-track trails with some
sections of fairly steep short climbs. Upon arrival at
the lake, my sister mentioned she would lead the trail hike.
I made no attempts to thwart that idea, I was looking forward to
watching my sister's hot body from behind throughout the
hike. My younger sister, throughout our teenage lives and into adulthood
was always very sexual around me, however it
never moved past her playfulness.
The hike started and I was enjoying the hike partly being out in nature
and mostly watching my sisters tight body moving
up and down the trails . She knew she had me and would occassionally
shift her body in an exaggerated motion to move her
ass in a subtle but sexy way.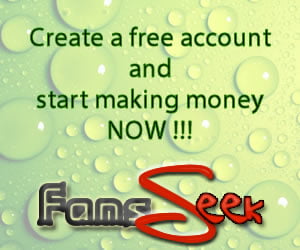 About three miles into the hike my sister stopped on the trail for a
quick break for water and a snack. The combination of
both a warm day and the hike caused my sister to begin to sweat, she had
a nice glow about her. She asked me for a
bannana from my small backpack. I saw her drink some water and then my
sister peeled that bannana so slowly and
sensually and took a small bite of the bannana eating it slowly while
moving her tongue around her lips. I popped a bonner
right then. I wished my sister performing on my cock at that moment. The
bannana tease continued until she finally
finished it a few minutes later. I slowing stood up not to devulge my
hard bonner in my shorts. We resumed our hike, my
sister still taking the lead. Her ass was so tight and her perky tits
slowing bouncing up and down as the hike continued. I
began to touch myself as I watch the scene in front of me. At one point
the trail veared off the a sharp right turn and out of
the corner of my sister's eye she looked back and saw me with my hand on
my crotch. She had a slight smirk on her face
yet continued on. I was embarrassed, however and not sure if what see
saw me doing?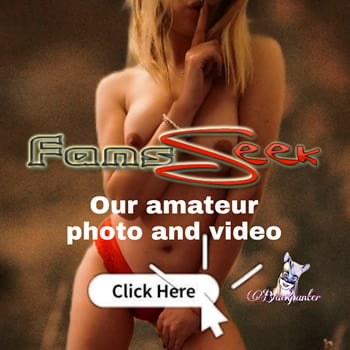 We both continued hiking at around the 5 mile mark we were both
sweathing more from both the heat and the hike . I was
actually sweating more from the subtle sexual body language coming from
my sister throughout this hike. We stopped for
some water, my sister drank some and without any hesitation squirted
water on her face and neck. The water then started
to run down her stretched top. I couldn't believe it, her nipples were
now popping through her thin bra. She then looked
and me and stated "That's refreshing" and squirted me with the water in
a playful jesture. Once again my sister has always
been seductive around me growing up. She is very flirtatious and at
times sexual towards me. We never acted upon those
since we are brother and sister. Now in our adulthood, it seems
intriging to me. The hike continued, at approximately 6
miles the trail beings a series of medium to steep climbs. I planned and
getting a closer look at my sister from behind
during this stretch. As stated my sister has a very athletic body from
years of ice skating into her earily adult years, She
has nice defined legs, a tight hard ass, perky tits along with her
creamy complexion, short blonde hair and green eyes. As
we began hiking the steep rolling hills my sister asked for me to move
up closer to her since she has experiencing trouble
with slipping back on the steep grade. So I moved up right behind her,
her ass moving back and forth was inches from both
my hands. During that climb my sister would occassionally slip back
slighty, as if losing her footing, thus bring her ass in
direct contact into my crotch. On these occasions I would reach out and
grab her around her waist and hold her till she
regained balance. This occurred a few more times during these steep
hills, enough for me to believe she was slipping
deliberately, however I enjoyed the chances to touch my sisters body.
Continuing on to the crest of the final steep hill,
When all of a sudden, she slipped back and appeared to have lost
balance. She fell back into my arms. My left hand cupping
her ass and my right hand on her ribs just below her right breast. She
looked back deeply into my eyes, while I held her
trying not to fall myself and gave me a long slow kiss on my mouth. I
was stunned, it happened so fast. I carried her up the
last few yards to to crest of the hill and set her back on her feet. My
sister had a beautiful glow about her, her eyes fixated
on me. We then both embraced and began kissing each other. I had
mentioned to my sister that I had always wished
something like this would happen between us hundreds of times while
growing up and she agreed. At this point we had
approximately 1 mile left to complete the hike around the lake. The
remaining mile was rolling hills, oak canopy covered
trail. We both agreed we didn't want the hike to end. We both were horny
from all the sexual tension from the hike and
kissing while scoping out a area that would be more private. We didn't
want to wait, we wanted to feel the moment and
make love to each other somewhere off the trail. We scouted a area of
Oak trees some fallen down about 45 yards off the
trail.