My name is Dex. It's short for Dexter and I never tell anyone that and no one in my family uses the full name unless it's Mom and she's pissed at me. The name was passed down to me after my grandfather, Dexter, died a month before I was born. I am nineteen, almost twenty and will be starting my sophomore year in college, next fall. It's summer break and I'm home with my parents and twin sisters. My dad, Jarod, is forty-five and is a successful business man. He is a good father and has always spent a great deal of his time with us three kids. He had been in middle management until recently. He just got a promotion which he almost declined to accept because it would mean he would be traveling more frequently. He and mom decided together that he should take it because us kids were grown and getting ready to leave the roost anyway. Mom didn't seem to consider the time he would be away from her. I guess the bump in salary was more important. None of us kids were consulted.
My mom, Madelyn, or Maddy for short, is forty-two. She started working in the same company as Dad when she graduated from high school, and that's where they met. Dad was twenty-five and Mom was twenty-two when they married and I was born a year later. Mom took her three-month maternity leave and never returned to the work-force. My twin sisters, June and Julie, were born a year later during the final minutes of June and the initial minutes of July. We had always celebrated their birthdays on the dates on their birth certificate instead of the same day like most twins. June and Julie theorized that they got more presents that way.
Mom is stunningly attractive for her age. She is tall with all the curves in the right places. Her tummy is taut and flat on a slender waist. She's proud of her ability to eliminate the baby pooch, especially after the birth of the twins. Her hips flare smoothly from a narrow waist to firm thighs. She has broad shoulders and her breasts are large for her overall slender body and her ever visible cleavage is ample and sits particularly high on her chest. She has auburn hair with natural vertical curls that she wears below her shoulders. She is always trying to eliminate the curls, but I think they're sexy. Her big eyes are emerald green. She has high cheek bones and puffy lips. She turns every man's head when she walks by and she knows it. Ever since the hormones began churning through my body, I've noticed too. I've routinely jerked off imagining what Mom looked like naked. I never got a chance to find out until recently.
June and Julie are identical twins but I can tell them apart even from a distance. They both have long blonde hair, like Dad had when he was young. They have the vertical curls like Mom and they do everything they can to enhance them. Their facial features are more Mom's than Dad's, which Dad is always thanking God for. I look more like Dad than Mom.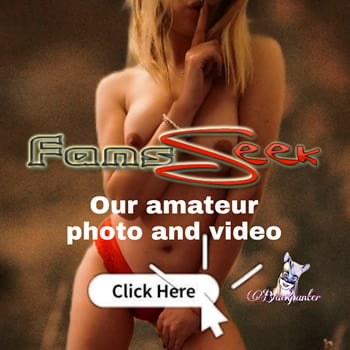 The twins are nearly as tall as Mom. They have gorgeous, long legged bodies which gives me even more jerk-off material. Their breasts sit high on their chests like Moms but they are smaller. They look incredible on their more slender, athletic bodies. They often catch me staring at them and then tease me about it. I am always embarrassed and turn red-faced to their delight and they tease me even more.