My name is Cameron Black.
When I graduated from college, it was kind of a big deal for my family. My older brother had gone into trade school, gotten a welding cert, and was doing well for himself. My older sister had joined the Navy and decided to make it her career. My parents both had college degrees and hoped that at least one of their five kids would complete theirs. I was the first to do so.
My older brother called and said he would take me out for beers when he came home over the next holiday. My older sister managed to send a message that I didn't really understand, but it sounded like she was proud of me.
My little sister, Nat, came down to my room and hugged me. She hadn't been down since we had sex a little over a year before. It was good that things seemed to be back to normal between us. She kissed me on the cheek and congratulated me. "Good job, Cam. Wait 'til you see what mom and dad have planned."
I didn't know what she meant until I went upstairs and saw that the house was decked out. Aunts, uncles, cousins, everyone came out to see the first of us kids finish college. I got the usual congratulations and handshakes, questions about what I planned to do for a living and so on. There was food and music and alcohol to spare. I spent a fair amount of time chatting with an adopted cousin about a time when we had 'accidentally' given each other hickies. She laughed about how much trouble we had been in and how the activity we blamed it on had been banned for all the cousins after that. I told her that I didn't think we had fooled anyone and she agreed. She leaned in close, her breasts pressed against my chest as she whispered that we ought to consider sucking on other parts of one another sometime. Before I could answer, she smirked and melted into the crowd of blood relatives, leaving me slightly confused and very aroused.
A couple of my cousins came over to tell me that one of them had lost a bet to the other about whether or not I would finish college. The winner put a twenty in my palm and slapped me on the back. "You're going to make me rich, if this guy keeps betting against you." The other cousin just flushed red and skulked away.
Dad could not have been more proud if I had won a Nobel Prize. He toasted over and over again until he staggered up to his room to fall into bed. It wasn't long after that when the rest of my relatives started making their exits. Aunts and uncles said their final congratulations and let me know how long they would be in town for so we could meet up and catch up. Cousins said similar things and made their way out until the house was empty of anyone except me and mom.
I started cleaning up, tossing paper plates and plastic cups into trash bags while mom got all the perishable stuff into the fridge and freezer.
"Dad okay?" I asked.
Mom laughed. "He overdid it a bit, but he'll be fine." She ran a rag over the countertop and walked into the dining room.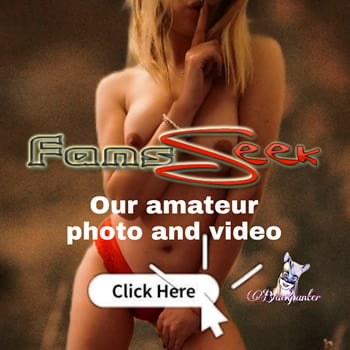 "Any idea where Nat got to?" I stuffed more debris into the bag and made my way to the next room.