It was my birthday and I got a text from Unknown no. saying " Happy birthday Rahul, I'm home alone you can come and get your birthday surprise 😉 -Riya (my ex gf)"
Though we haven't talked for months , I got turned up from the text and decided to go. She had asked me to Come at 1 am and said the door will be unlocked and asked me to come straight to her bedroom. I was very exited.
I reached at her house at sharp 1 am. The main door was unlocked as she said , all the lights of the house were turned off , only a dim light in one of the rooms was on , that was Riya's room. I walked straight to her room. I opened the door and walked what I saw next blew my mind. Mansi (Riya's younger sister) was lying on the bed wearing a red netted lingerie. She was looking unbelievably hot.
"Surprise Rahul , come and have your birthday presents " she said I asked where's Riya , she said "no one's home, I'm home alone" and winked .I didn't think twice and jumped on the bed with her and starting kissing her. As soon as we started kissing she started unbuttoning my shirt and pant. We were making out as if we've been loving each other's for years. While making out I slowly slid my hand inside her panties and starting rubbing her wet pussy. Seeing this she also slid her hand in my underwear and grabbed my dick and started rubbing it. After kissing her passionately I moved to her tits. With every lick on her nipple it became a little stiff. Mansi was cutely moaning while I was sucking her tits.
She then pulled my underwear down and grabbed my dick and started rubbing it. She then slowly started licking the top of the dick with her tongue. Teasing it and making it rock hard. She was licking my dick while comforting my balls with her hand. She then took my dick in her mouth and started sucking it. She was sucking my dick very passionately, each time my dick came out of her mouth it had become more sloppy with her saliva. Her saliva was dripping down my balls and she kept sucking it. Seeing Mansi in a red hot lingerie sucking my dick was making me rock hard. I then lifted her in my arms and threw her on the bed and pulled her with her legs to perfectly place her Pussy right infront of my mouth. I , then pulled her panties which we soaking wet with her juices. Her pink swollen pussy was right in front of me. It was smelling very sweet and was ready to be eaten. I started licking it gently. Mansi cutely moaned with every stroke of my tongue on her pussy.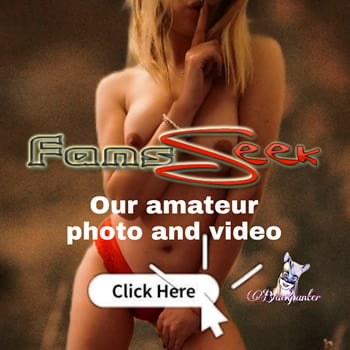 After licking it completely from every corner I then burried my tongue deep inside her pussy. She was enjoying getting her pussy licked and was moaning continuously. It was now time to give my dick the heavenly experience of Mansi's pussy. I then took my dick and placed it on her pussy and started rubbing my dick around her pussy. Mansi was moaning in pleasure and begging me to fuck her. I then gave a gentle push and inserted half my dick in her pussy , "oh raahhulll" she screamed in pleasure with the other push my full dick was inside Mansi's pussy , this time she moaned louder and her eyes rolled back and my dick drilled her tight pussy. There was no stopping then , I held her legs and placed it on my shoulders and started fucking her hard. She was enjoying the fuck as much as I was. She was moaning on the top of her while I was drilling her pussy. Even my kiss couldn't stop her moaning , she started moaning in my mouth while I was kissing her while fucking. We were completely into each other arms and our bodies were glued to each other. We were gazing into eachothers eyes while fucking. I was fucking the hell out of her.