andariki thanks . chala mandi yi story bagundi ani messages chestunnaru mana telugu ladies . Zamindar kamma Kanya Puku-1  next part 2 yeppudu yeppudu ani chala days nundi adugutunnaru kani nenu konchem busy undadam vallanna nenu ivvala story rastunna .
inka story lo ki vasthe iddaru yevaru danni yela dengaru anedi ippudu katha lo miru chadava botunnaru mariyu super ga ending kuda untundi . adi yento kuda chadivi mee feed back naku comments lo cheppandi leda mails cheyyandi . hangouts lo message cheyyandi .
divya ane ammay pelli ayyaka honey moon ayyaka inka vidiga bangalore lo untundi . appudappudu mogudu vacchi puku pagala dengi vellevadu kani divya ki puku dula yekkuva . kani yevadithonaina denginchukundam ante bayam . yemaina avtundi kavacchu ani anduke korikalu champukoni nivasistundi bangalore adi ( divya ) .
divya husband ki village lo iddaru friends unde vallu vallalo okadu ravi atanu madiga vadu . inka okadu village lo labour job chestu untadu vadi peru riyaz vadu muslim vadu . villu iddaru divya husband ki chala manchi snehitulu .
aythe oka roju divya ni bangalore vellinappudu oka shopping daggara chusharu . pelliki vellaru kada oh dinni yelagaina dengali vadu kuda ikkade unnadu kavacchu ani valla husband ki call chesharu appudu vadu cheppadu .
na pellam banaglore lo ne software job chestu undi nenu hyderabad lo untunnanu ani cheppadu . avna adenti ra ala asalu cheppaledu ante yeppudaina velli vastu untanu yenduku ra ala adigaru . yemi ledu ra ani valla friends phone cut chesharu .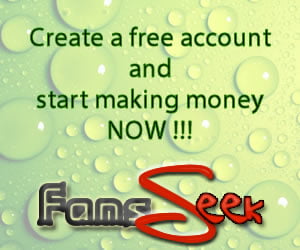 yelagaina sare danni dengali repu yedi aythe adi ayyindi ani vallu iddaru mellaga ame daggara velli parichayam chesukunnaru . maku bangalore lo work undi vacchamu konchem . ikkada maku konchem guide cheyya galugutara ani riyaz and Ravi adigaru .
inka ala adigina tarvatha papam anipinchidi divya ki kuda sare andi ma flat daggara oka boys hostel undi dantlo undandi yemaina dobut unte nannu pilavandi . lunch ki intiki randi ani cheppindi . phone number tisukoni vellipoyindi . vallu phone number istundo ledo ani chala chala asha paddaru nijamga divya ivvane icchindi missed call icchindi .
inka konchem green signal anukunnaru iddaru . inka iddari gurinchi chepthanu appatike ravi and riyaz ki pelli ayyindi . riyaz and ravi iddarivi kuda pedda moddalu . chala exp undi dengadam lo . riyaz di chala build body . 6 fit height untadu kani ssc fail anduke labour job chestu unnadu . ravi yemo kirana shop pettukunnadu sontha urlo .
inka lunch ki intiki rammani cheppindi appudu iddaru inka divya flat ki vaccharu . appudu divya manchiga cheera kattukoni ready ayyindi . bcz ame ki vere uddesham ledu kani tana husband friends kada ani kochem neat ga ready ayyindi . kaani vallaki matram idi sexy ga undi ra dinni dengudam inka anukunnaru .
inka lunch chesharu mugguru inka wash room ki velli vaccharu inka veltharu yemo ani chustu undi kani vallu vellaledu . yedo matalu kaluputu pulihora kaluputu unnaru divya ki konchem bayam ga undi .
vallu eyes chustu unte denge tattu kanipistunnaru nijamga divya ki kuda lopala dengithe bagundu ani anipistundi bcz mogudu modda duri chala nelalu ayyindi . riyaz chest chushaka divya ki kama korika mellaga modalu ayyindi . chala balanga dittanga unnadu . raju kuda konchem balanga ne unnadu paiga iddaru kuda married valle yemi ibbandi undadu kaada ani manasulo alochistu undi .
so muggru kuda valla manasulo vallu ilane alochistunnaru anduke mugguru kuda silent ga yemi matladalo ardam avadam ledu mellaga velli divya wash room ki vellindi bed room loki . inka mellaga velli akkade nilchoni unnaru ravi and riyaz .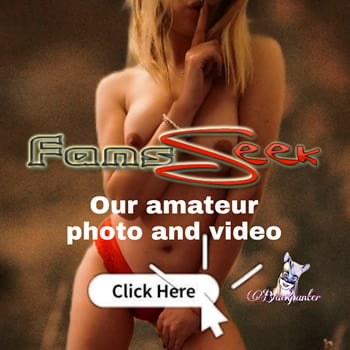 valla moddalu tisi bayata pettaru iddaru divya valla moddalu chusi shock ayyindi . please velli pondi nenu alanti danni kaadu ani cheppindi . aba cha memu alanti vallame aythe yem chestave lanja antu chey patti laagadu riyz gadu . ame ki gunde veganga kotuukuntundi .
iddaru kalisi denguthara vammo ani oka pakka bayam maro pakka denginchukovali ani korika undi .