Hai andariki Hello andi . Nenu rasina prati story ki manchi response vastundi ippudu nenu rase yi story chala important naku chala chala istamaina katha idi . idi nijamga jarigina story chadivi enjoy cheyyandi .
Peru Divya chowdary age 22 ( present ga unna age idi ) . Divya mamulu andagatte kaadu nijamga ramba urvasi menaka kante kuda chala andam ga untundi . dani andam varninchalemu . dani vayyaralu dani nadaka chusthe hamsa ki kuda asuya pudutundi .
Yekkada yela undalo dani avayavala pondika dani sontham . anthati andagatte yevaru Danni dengaro chadivi telusukondi miru . divya chowdary valla dad oka sarpanch . urlo chala manchi name undi . tana mataku chala gouravam kuda istaru . valla intlo pani chese vallu barya barthalu unnaru valla abbay and ime kuda kalise perigaru kani antha chanuvu ledu villa iddariki .
Mottaniki yelagola study chesi Btech purti chesukundi . college lo kuda tanani muttukovali ani taakali ani yentho mandi abbayila korika . kevalam abbayilaku matrame kaadu Lectures kuda chala mandi try chesharu kani yevariki padaledu divya chowdary .
Mottaniki Btech aypoyindi . Bangalore job kuda chestundi . appatiki mogadi vasana teliyadu divya chowdary ammayi ki . valla dad ki intlo pani vallu unna abbayi Govt Job vacchindi Hyderabad lo .inka ventane yedo festival ani name cheppi divya ni Bangalore nundi intiki pilipincharu .
Sudden ga shock iccharu pani vaadi abbay tho pelli ante shock asalu . valla dad yedo chepthe ade vedam annattu . kani vadu ye matram asalu andamga undadu . kani manchivade . vadu yemo madiga vaadu . ime yemo chowdary pilla .
Inka mottaniki chaka chaka pelli aypoyindi . tana age vacchi 32 . ime age vacchi 22 . iddariki 10 yrs gap undi kada . inka mottaniki . Pelli ayyaka inka vaditho asalu touch lo lekunde inka yenduku ante istam ledu kada vadu ante anduku .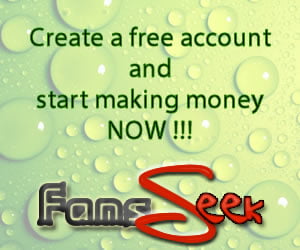 Inka mottaniki ila kaadu anukoni kerala honeymoon ki plan chesukunnadu mogudu . kerala reach aypoyaru inka . akkada manchi room tisukunnaru . ameki asalu ye matram istam ledu . chala ibbandigane feel ayyindi divya chowdary kani papam tanaki teliyadu ame puku seal open avtundi kerala lo ani .
Inka valla husband freshup aypoyi ame kuda freshup aypoyay ala kasepu bayata tirigi malli hotel room ki vaccharu vacchi inka mellaga ame pakkana padukoni mellaga tana salla paina hand vesi nimurutu unte ame konchem kopam ga ne barinchindi inka . alane tanu recchi poyi gattiga sallani pindutu inka .
Mellaga ame battalanni vippey annadu . mottaniki iddari potlatalo mottaniki nude ga ame battalu vippesindi . tanu kuda battalu vippeshadu . tanu madiga athanu . ame kamma virgin puku ammay . inka cheera vippeshadu blouse vippeshadu .
Modda ni chusi bayapadi poyindi chala nallaga asale moratu vadu . lanje munda kathalu dengutunnava pelli ayyaka kuda mogudiki ni puku ivvadam ledu 2 nundi 3 nenlalu naku narakam chupinchavu ni puku ivvala pagala denguthane . lanje antu inka tana laavu and podavaina 8 inchula modda ni tisi balanga puku lo durchadu ame kevvuna arichindi .
Sallani alane naluputu oka romance ledu oka paadu ledu yemi ledu direct ga puku lo modda gunapam dinchadu . adi koncheme vellindi ame vila vila laadutu undi .
Inka alane devil smile tho gattiga konni potlu podichadu anthe inka full ga puku ninda digindi modda inka speed penchi full ga dengadam start cheshadu appati varaku yedustu arustu unde divya ippudu .
Tanaki teliyakundane vadiki sahakaristundi vadu modda tisi puku lo dinche mundu ime eduru ottulu istundi ala tanani lepi lepi dengutunnadu . virgin puku lo 8 inchula modda tho potlu okkasari miru alochinchukondi yela unnayo daniki yentha sukam ga untundo .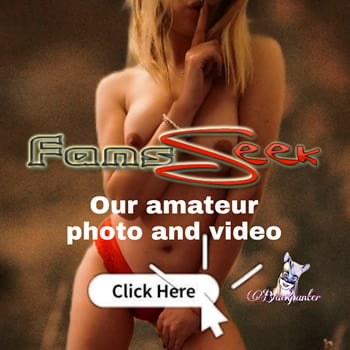 Divya ki appudu ardam ayyindi chi yenduku 2 nelalu nundi 3 nelalu waste chesukunnanu ani daniki chala santoshanga haay ga undi hhmmmmmm,, ahhahhhhhhhhhhhhahahahahahahahah,, hahahahahahahamhmhmhmhmhhmhmhmhm antu adi arustu undi .