Kelley turned her SUV into the driveway and quickly killed the lights as she turned the engine off. A quick glance at the clock on the dash showed 3:47. She sat thinking for a few moments in the darkness before saying aloud for at least the hundredth time, "Shit. What did I do? Tom is gonna kill me." She had texted Tom half an hour ago as she was leaving Lisa's house to let him know she was on her way home. He hadn't responded so she prayed he was asleep. He had known she was going to be late. She usually was when she went out with the girls. In fact, it wasn't uncommon for the girls to crash at whichever friend's house was closest when they went out to party together. They'd sleep off the fun, then get up the next morning to head back to their own homes. He told her as she left that he probably wouldn't wait up.
Still, she couldn't help being nervous as hell. Kelley was coming home from somewhere she never should have been, and the guilt was already crushing her. Driving home her imagination ran through every possible horrifying scenario that might happen. She imagined him standing at the door demanding she explain where she had been all night. Or worse, he might look at her and see it in her eyes. She just knew Tom would suspect something the moment he laid eyes on her. The best she could hope for was to find Tom asleep in bed. That would give her time to pop in the shower and get cleaned up. She had showered immediately after arriving at Lisa's house, but she needed to be absolutely sure. She also needed time to process the events of the night. From the moment she had arrived at Lisa's house she had been trying to make sense of it. After she showered, Kelley and Lisa sat in the dark in Lisa's patio room. Over a glass of wine she told Lisa some of what had happened. But she held a lot of it back. Lisa was stunned to say the least. If Kelley had told her everything, Lisa would never have believed her. Kelley couldn't believe it either. But she had to find a way to make sense of it. Otherwise, it would be impossible for her to act normally. Would it even be possible to act normal after tonight? She didn't know. Kelley just wanted to slip into bed beside her husband and pray that this night would end and be behind her forever.
She pulled the keys from the ignition, grabbed her purse and was about to open the door to go inside. Her phone in her purse. Her heart stopped for a moment. 'Tom must be awake,' she thought, 'He's probably wondering where I am.' She reached into her purse and pulled out the phone. As she lifted it the screen lit up. The notification banner showed the message preview. The text was not from Tom. It was from Darrell, but it didn't show what he said. He must have sent her an emoji message or a gif or something. Kelley swiped her thumb over the screen to open the message. When it opened, she let out a startled cry, "Oh my God!"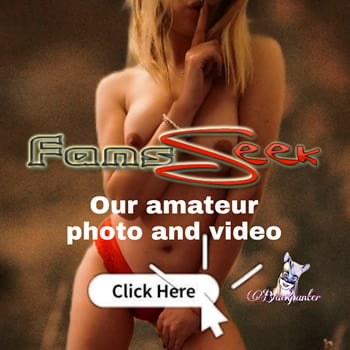 Stunned, Kelley's hand fell away from the door handle and she sat back in her seat. A heavy weight settled over her, and she suddenly felt sick. Holding her phone in a very shaky hand, she stared at the image on the screen. She was looking at herself. Anyone else looking at the picture might not know it was her, but Kelley knew. There on the screen was a closeup picture of her ass. Darrell's left hand was firmly gripping her left ass cheek, and half of his thick, black cock was stuffed in her ass. The exposed portion of his dark shaft shone wetly. It was covered with a mixture of her wetness and the creamy spunk he had just pumped into her ass only moments before. Much of that pearly white seed was collected around his thick meat where it disappeared into her tightly stretched anus. An unbelievable amount of that seed had dribbled into her panties after she had left Darrell's apartment and drove to Lisa's to get cleaned up. She still couldn't get over how much cum there had been.