This is part 2 from We fucked Friend's sexy mom
Aunty: Wow.. it's too good, fuck me, Raja, please fuck hard, please fuck… hmm, amma fuck… Fuck.. hmm…. hmmm…hmmm… yeah, fuck hmm..fuck, fuck.
Me: How is my dick, aunty?
Aunty: It is too good. I never enjoyed like this earlier. Please fuck me hard. I need your dick day and night. Please fuck your bitch, please.
I keep fucking my friend's mom fast and hard. After fucking for 30 minutes, I cummed in her pussy and she was so happy about all the things that had happened. I lay by her side hugging her on the bed.
Aunty: I am so excited by your way of fucking, thank you for showing me heaven!
Me: Love you, darling. I wanna fuck you more and more.
Aunty: You can fuck me whenever you want, whenever uncle and Rajesh are not at home.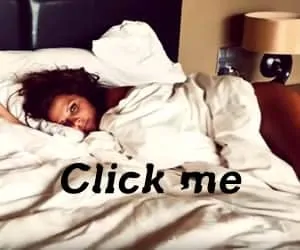 Me: What is there if your son is at home? Let's fuck even if he is there. He is my friend and will not mind.
Aunty: No, how can I fuck you in front of my son?
Me: You know many sons have a desire to see their moms fucked by someone.
Aunty: How you can say that?
Me: Because I personally experienced that.
Then I told her the story of me fucking Pooja aunty and Mom.
Aunty: (shocked). Is that true? How did you manage to do that?
Me: If you want, I will show you.
I then showed her the video of me fucking Aunt Pooja and my mom. Aunty was silent for a moment and then agreed to show it to her son.
Me: Do you have desires while fucking?
Aunty: I want to get fucked by 4-5 guys at a time and want to feel their cocks in all my holes.
Me: Wow, that's a great desire. I will fulfill your desire.
Aunty: How can you fulfill my desire?
Me: I will plan for it. You just be ready for it.
After this I and aunty fucked one more session in the bathroom and then I went to my room.
After one week on Saturday, I had a week off. Uncle went to his office and Rajesh had classes, so he went to college. I called my friends to come to my place and explained to them about my group fucking plan.
I went to aunty's home, greeted her with a hug, and told her to be ready to fulfill her desires. She was excited and kissed me and asked what is going to happen?
Me: It is a surprise for you, but you will enjoy it a lot.
Aunty went to take a bath by removing her clothes in front of me. After a few minutes, my friends arrived. I asked them to go to aunty's room and undress and remain naked.
After aunty came out from her shower, I asked her to come near me. She came to me. I told her to be ready to enjoy the show. I tied her eyes with a piece of cloth and took her to her bedroom nude.
My friends got very excited after seeing her nude. I took her in front of each one and asked her to touch their dicks. She was excited. I asked her, "Can I remove the blindfold now?" She said, "Yes."
I removed the cloth and she saw my four friends without clothes and their erect dicks. She turned back to me and thanked me and began to remove my clothes.
Aunty: Come on guys, fuck me however you want today. I am your baby doll. Play as much as you want and make me happy.
Listening to this all five of us got excited. Two of us began sucking her boobs while one is sucking her pussy. She took my dick into her mouth and another one began fucking her ass.
She was enjoying a lot and moaning, "Yeah, yeah fuck guys, fuck-hard, yeah… hmm… amma yeah, hmm… fuck, fuck, fuck. As we are fucking deep in her cunt, she is moaning loudly and enjoying it a lot.
All of us were enjoying fucking her deeply in all her holes. While we were fucking her, suddenly the doorbell rang. Aunty got shocked. I told her, "Don't worry. I think it is Rajesh. Get ready to fulfill another desire of yours – fucking with Rajesh.
I went and opened the door but was shocked to see that it was not Rajesh but 2 aunties from next door, were standing in front of the door. They said they wanted to talk to Aunty. I told them that Aunty was taking a bath.
They said that they will wait for her. I told them to come into the house and to close the door after they did. I was fearful about what was going to happen now.
I could hear moaning coming from aunty's room. One of them said that we heard moaning sounds coming from aunty's bedroom so we came to see what is going on here.
Hearing this, I became calm and told them that we are fucking aunty. One of them said that's why they too had come here and they will also join you all.
I welcomed them and asked them to become naked and took them to the bedroom. Aunty was surprised, seeing the other aunties naked and welcomed them to join. She told them it is too good, come let's enjoy it.
Saritha Aunty: That is why we came here. She came near the bed and kissed aunty.
Vani Aunty: Come here (to one of my friends). Let me suck your dick.
Geeta Aunty: Within a few minutes my son will arrive. One of you please try to seduce him so that he keeps this as a secret.
Vani Aunty: Leave it to me. I know how to make him excited.
Geeta Aunty: I want his dick inside my pussy and need to feel his hardness and his cum filling my pussy.
Saritha Aunty: Ho, you have so many desires.

Pages: 1 - 2