Hello friends na peru nani na age 27 nenu Hyderabad Kukatpally lo unatnu idhi na 3 rd story ishtam iyna valu avaru iyna unte mail or hangout ki ping cheyochu 100% provacy istanu.
Inka story loki vaste na heroin peru ramya thanavi ani + sizes ante koncham lavu ga untundhi sizes vachi 38-32-40 untundhi na gurichi nenu 6 ft 7 in dick with 70 kg weight normal ga unta koncham bakaga aunty age 39 anta tarvatha chepindhi.
Oka roju forum mall lo food court lo kurchoni tintunte wealdays lo okate kurchoni tintundhi weakdays kavatam tho croud takuva undhi. Chudagane ado teliyani fealings vachaiye and thanu dull ga undhi… Velli matladanu hai ani thanu normal ga hesitate chastu matladondhi ado mood off lo undhi ani artham iyindhi..
Koncham chers chastu matladuthu sare got to go ani chapanu… Thanu bussy aa anindhi anduku ante company istava movie ki ani adigindhi sare ananu telugu movie krack ki velamu..
Movie lo ami jaragaladu just only touchings inka dani gudda chusi naku manchi mood vachindhi inka sare ani velipobothinte intiki ra dimner ki anindhi
Sare ani na bike parking lone unchi velanu intiki vala intlo avaru leru hubby us lo untadu anta kid amo school ki veladu ani chapindhi.. ika sofa lo kurchoni matladukuntu na madda vypu chustuudhi ado teda anukuna… Thanu coffee ichi pakka lurchoni thana problem chapukoni adichindhi odarchanu tharvatha na medha me opinion anti ani adigindhi
Ammailani ala unna happy cheyali ante pogatam aaa
Bagunaru i like the way you maintain. Ani nijam chepanu nachaladhu ai andigindhi i love it annau,naku oka help chestavu aa ani adigindhi anti ananu naku sex leka 1.5 years àvuthundhi sukapedathavu aa ani pachiga adigindhi lopala santhosam ga anipichindhi kani tappu kadha ananu ami kadhi i will take care ani kissing start chasukunaamu. Inka iddaram pani modalu petti dani sallu pisakatam modamu petta peddha kobari bondalu laga unaiye.. redu chetiloki saripothunaiye.. inka suck cheyatam modalu peta .. super taste dani nipples inka full ga chekuthunanu… DAniki mood vachi na madda medha cheyi vesindhi.. shock tho na vypu chustundhi ami iyindhi ani adiga intha pedhadhi and lavudhi appudu chudaladhu husbund dhi chindahi ani chapindhi.. inka dree motham ipesi bra and panty lo undhi chusi super anipichindhi lavu ga una baga undhui
Ika bed room ki velagane nanu naked chasindhi… Nanu bed medaki tosu mokalakinda pillo vesukoni kurchoni na nadda tho adukuntundhi nenu inka cheku ananu notlo petukune mundhu oka smile ichindhi naku artham kaladhu . Inka chekatam modalu pettindhi 15 min full pro laga cekindhi naku karipothundhi ànte non stop ga cheki notlo ki tesukundhi…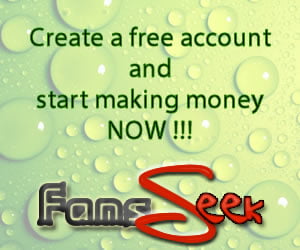 Inka dani bed medhaki lakoni pany vipesi pooku medha atulu unaiye shave cheyana ani adiga ok ani chapindhi bathroom loki velli clean shave chesa.. inka chesi dani clean chesi bed medhaki tosa… Kalu vedalpu chesi pooku nakatam modalu peta …daniki inka control ledhu nani na vala kavatam leddhu na mogudu appudu cheyaladhu ply super undhi ani na face lakuntundhi inka kasi periki full ga pooku nakuthunte na face medha karchesindhi… Na face thanatho nakichukoni tha lips ni nenu lick chesa aa taste super sweet and sàlt.
Inka dàni boobs medha gettiga kotanu appudu nuvu na modudivi ra lanja ni denginatu dengu anindhi…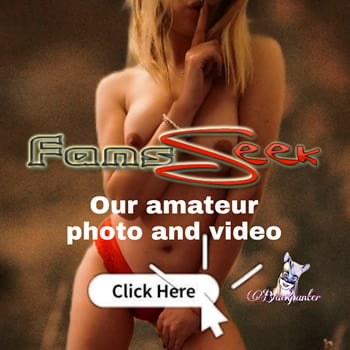 Ika na madda malli lesindhi dani pooku tho adukuntu aa boobs madhyalo petii boob fuck chastu pooku gelekuthunanu.. adhi dani valla kaka dengu plzz ani bratimiladuthundhi… Ika kindaki velli dani pooku nedha madda petti aduthunte adhi aa aduru ga pooku. Loki madda pettukundhi velaladhu face lo expression chusi anukunanu pain undhi anduku aa agindhi ani teyana ani adiga ledhu dengu nidhi ika malli byataki tesi oka topu tosa abba ani arichi dhi inka madda lopalaki velaladhu… Inka mellaga half tho strokes istunanu inka oka point iyaka sukam anubavistundhi sagan madda tho inka gettiga toppu tosa savakotavu kadara ne madda tho ani arichindhi amma ani inka full ga dengatam modalu petta adhi pain nunchi sukaniki mari full ga njoy chasindhi nenu full ga njoy chastuna.. inka angle marchi gudda medha koduthu denguthuna…adi kotina prati sari noppi ra anutundhi inka hardcore ga dengi 45 dani pooku lo karchesanu inka dani pookku guddha ala dengano adhi na madda kosam ala banisa iyindhi oo next story lo chaputha avaru iyna unsatisfied auntys kani ammailu kani unte feel free to ping me on hangout [email protected] me privacy na garuntee.. c you the other side have a great day andariki.