Voyeur Brother spying on Sister gets more than he could have hoped.. My name is Connor. My mom told me that she named me Connor because she hates nicknames and figured that no one could possibly give me a nickname with a name like Connor. Of course that presumed that I didn't acquire a nickname like Buddy or Buster or Scooter like so often happens in the South. But, we didn't live in the south and I survived my youth as just Connor to my mother's relief. As I write this, I am eighteen and a senior in the public high school. I am socially awkward; at least by the standard set by my older sister. I'm tall and lean and decent looking, I think, but girls don't gravitate my way. Confidence or lack thereof is the problem I guess. I get good grades and despite being a good athlete I'm considered to be a nerd. I have dated a few girls but never had sex other than with my hand, which I do often.
My mom, Rachel, is thirty-eight and is absolutely gorgeous. Her heritage is Indian (from India). She has full wavy black hair that she wears long, down to her mid-back. Her light olive complexion is like a permanent tan. Her large, dark brown eyes are intoxicating. She has always maintained her incredible figure. My friends call her a MILF. My familiarity with porn internet sites taught me what that acronym meant and while I was insulted for my mom I couldn't disagree. I just asked that they not make that reference to her when I am around.
My dad, Michael, is also thirty-eight. He is tall and athletic. He met my mom in high school. He played basketball and mom was a cheerleader. He apparently never had the lack of confidence problem. Mom was pregnant with my sister during their senior year and they got married that summer after graduation. Dad worked two jobs at first and mom worked one. He finally got an opportunity in a technology company as a technician and he stopped working the second job. He realized right away that he had a knack for the technology stuff but he wasn't going to go anywhere without a degree so he slogged his way through eight years of night school to get his engineering degree. His career took off after that and my mom stopped working and became a 'stay-at-home' mom. He must be doing quite well based on the house we live in and the top end cars we all drive.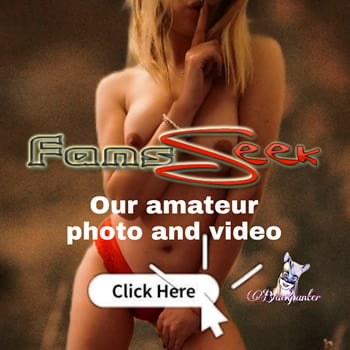 My sister, Ciara, is twenty. She attends the local community college and lives at home. She looks very much like my mom. In fact many people think they are sisters. She has the same full, wavy, jet black hair that inspired my mom to choose the name Ciara, which is an Irish name that means 'black as a raven'. Her skin is a little lighter than mom's but her eyes are sky-blue, like dad's and mine. That combination of thick, black, wavy hair and the bright blue eyes is stunning. She looks like a younger, dark haired Meagan Kelly on Fox News. It's no wonder why Ciara was the most popular girl in our high school. Her figure is at least as incredible as mom's. Ciara's breasts are a little larger. Her waist and hips is a little trimmer and her legs seem to go on forever as she is significantly taller than mom. Her total package is better than anything I've ever seen on the porno sites and to say the least, after getting over the fact that she is my pain-in-the-ass older sister, Ciara is now my favorite vision to jerk off to when a computer isn't handy.