Indian incest: An orgy with Ritu, Pls read my story sequel for better understanding of the character and the story… My story involves my 3 sexy sisters and how I was able to full fill my much awaited fantasy of fucking them story continues…
Next day was a working a day and Ritu got ready wearing a mid-length skirt and shirt, she has also applied kajal on her eyes and were wearing high heels.
Her ass was curving out and I could imagine what a treat that would be for all her colleagues and her boss who has a free access to that round sexy ass.
I told her that she is looking hot, she told me that today her company MD is visiting her office and she would like to create an important impression on him. She told me with naughty smile that she might be late in case she have to meet her MD in person in evening at his hotel.
She told me not to wait for her. I pulled her and groped her sexy ass and told her not to forget to tell me all the details when she was home and do not wash your pussy I will lick it clean. Ritu said my pussy will always be for you my brother.
She left and I continued my day with my work. In the evening when I returned home I started missing my sis pussy. I messaged her what's your plan she replied back that she is at her MD hotel room along with her boss and will be late. I messaged her to remember her promise, she replied with a smiley.
I watched some TV till 1.00 AM and dozed off to sleep and woke up when I heard main door opened and Ritu walked in. I saw the watch it was 6.00 am in the morning. She looked completely tired with her hair messed up clearly was fucked hard.
She saw me that I have woken up, she smiled and asked what's up my little brother. I asked her that I have been waiting for her till late but I didn't knew that she would come back in the Morning. Ritu took off her shirt and skirt and climbed along with me in the bed and said that she was engaged in a round of threesome with her boss and her MD. I immediately pushed my hand under her panties.
It was damp and her pussy was filled with cum and same was coming out also. I like a monster torn off panties and like a hungry wolf started licking her pussy. I asked her who's cum was this she said she was fucked multiple times by both the men so this is of both of them.
While I was licking her I positioned myself in 69 pose as my dick was hard and I pushed the same into her mouth. I licked and tasted the cum mixed with her pussy juices. Ahh what a sweet taste and feeling of cleaning your sister's pussy by licking her bosses' cum. Ritu told me that her MD was all gaga for her ass and he fucked her twice in her ass and came inside.
I moved my tongue to her ass and started licking that too she was tasty there too, I told her she tasted like mango pickle. Ritu laughed and told me that this was 1st time she was ass licked and this feeling is amazing.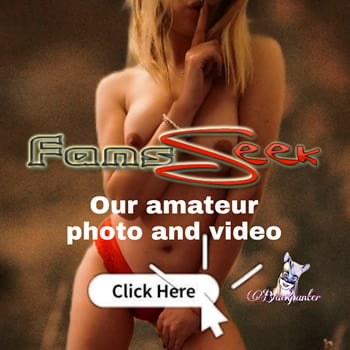 Ritu told me to she can't hold it anymore and wanted my dick inside her pussy, I said that she will ride my cock now as I want to see her boobs bouncing and she can juice me out. I laid back on the bed while she came over me and positioned her pussy on my dick.