I've never expected such a thing to happen. The one I'm going to tell you about is not only my best friend but also my cousin. Her name's Muskan, the cutest as well as the hottest girl in my life. I've come to know about this just yesterday. She's a 36-26-36 figure with curves that'd blow any guys minds out and dicks up. So into the story.
As Valentine's day was coming, Muskan's friends(all of them couples) arranged a couple's party. Now Muskan had broke up very recently with her bf. She really wanted to go but didn't want to be left out. So instead she called me to act as her Valentine. I said no first but upon her convincing that it was just an act i said yes. I needed a good dress so we went shopping. She was wearing a white t shirt and jeans. She didn't wear any bra, i was surprised because her nipples were pointing out through the t-shirt. We got into the lift, it was very crowded as people kept entering she kept coming close to me until her chest was crushing me. Her nipples were poking hard on my shirt and my skin was tingling. As we were talking i mistakenly glanced down and her cleavage was very prominent. I got an immediate boner. I don't know if she felt it but she kept quiet. It was this moment i started lusting towards Muskan.
The next day night i went to pick her up. And i was mesmerized by her. She was wearing a dark pink strap-less dress that came upto her knees, a v on her back and chest revealing a little of her cleavage and triangular patches that expose the side of her waist. I've never seen her this way before, something different was going on inside my body. I dunno how long i stared at her cuz she said are you going to kill me with your eyes? I just laughed and we went. The party went good. All the times Muskan had my hand on her waist or back. Her smooth skin was driving me crazy. While dancing i suddenly kissed her lips and quickly withdrew again and told her, i wasn't going to miss this, not for anything in the world. She didn't get angry instead blushed a little. It was late and we went to her house. Her parents were away on an anniversary trip. She poured us a glass of wine each and asked me about her dress. I told her she was great, infact hot and sexy also. She said she has some other dresses as well and asked if I'd like to see. I immediately said yes. She went in and after a few minutes came out in a semi transparent dress. Her breasts were bulging forward and ass backward. I had a tent in my pant within seconds. She gave a slight wiggle as if pole dancing and went back in and came out. This time in a top that covered only the middle part of her boobs and a very short mini skirt. Her panties were seen clearly. My dick was throbbing and pulsing. She went back in and came out in a lingerie this time. I couldn't take it anymore, i stood up straight and brought her lips on mine. I sucked her lips while my hands explored her boobs.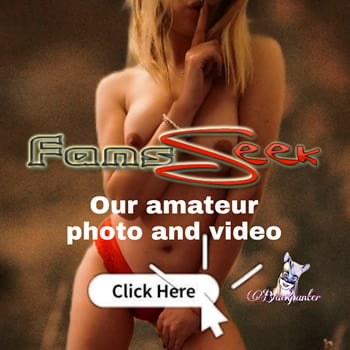 They were big and soft like cushions and i unhooked her bra and put those in my mouth. I suckled them a lot. Spit was sliding down her waist into her crotch. I removed those panties turned her around and buried my face in her ass. I licked both the holes simultaneously;asshole and pussy. She shivered hard and came all over my face. Then she got on her knees removed my clothes and took my dick in her mouth. She deep throated it immediately and i was already in heaven. It took her a few mins to make me cum. She swallowed it all. I lifted her up and took her to bedroom and threw her on the bed. I got on top of her and positioned my dick at her entrance. She whimpered please go slow, I've never done this before. So i thrust slowly and swiftly until i broke her barrier. Tears started forming in her eyes. I kissed her lips and bit her neck to divert her and ease the pain. After her adjusting i started fucking her smoothly and then increasing the pace. Her boobs were bouncing up and down, i pinched her nipples as i was hitting her womb. She kept moaning and talking dirty.