Hello all. This is vinesh from the southern most part of India. I'm a regular reader of Sex4Stories. So I decided to post my best sexual experience to you. It is a magic happened in my life and it added more sweetness to my life. I was born in the outskirts of nagercoil (a small town near kanniyakumari). I was working as an ATC officer in Banglore. I was from a well mannered family.
Before that I had some good experience which paved me a way to have an extraordinary experience with my partner. I was keen to have good romantic sex. I always like to take it for a long time. Now a days it's getting better and better. I turned to 25 and as usual, marriage talks where started in my house.On a good day my parents told me to take leave, to attend a marriage function. At first I refused because they are just relative and I love my job and I always like to be in the control tower. But my father told that I need to attend the function otherwise people will start to forget me. Also he said that I have played with the bride in my childhood. I got a bit curious and came to my hometown. Everything went good and the marriage morning arrived. With full of tension my mom is trying to wake me up. I got a bit scared with her voice and got up suddenly.
Me :Mom. What happened?
Mom :Groom ran away with another girl. Are you okay to marry her?
Me: :What?
Mom :Son..
Me :Are you mad??
Mom :Dear look at her situation. She's a good girl. But that stupid guy had a relationship with another girl. He ran away with her yesterday night. Dad asked If you are ready to marry her, then her life won't be spoiled.
See in India, especially in the southern most part of India a cancelled marriage is seen as a sign of bad luck to a girl and to her family. If a marriage stopped in the marriage day morning then the life of the bride is just a question mark. It was considered as a shame to the family and people start to criticise the family. As my father is so close to the bride's father ( The bride is my great-grandfather's brother's daughter's granddaughter. Also in some critical situations our parents helped each other. So we were so close to each other. But as I gone to other city for my higher studies I forgot about her.), to avoid such a pandemic to their family they decided to find a new groom for the marriage. In such a filtered search among the relatives for a good groom and in a sign of good reationship between both our fathers, I got the first place in the list. This is what happened when I was sleeping last night.
Me :Mom, I don't even know her face, I know nothing about her, How can you tell me to do this??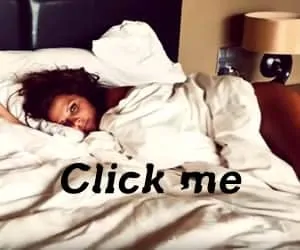 At this moment, my dad entered the room…
Mom :Look dear. She is a good and well mannered girl. I'm seeing her from childhood. She will be good for your life.
Dad :Don't you remember her. You both played with each other in your childhood.
Mom :(To Dad) It happened more than a decade ago.Will he remember her.
Me 🙁 I was fully confused) Can I see her?
Dad :Get up from bed first. I'll make the arrangements.
They both gone and I was in the bathroom. While brushing my teeth, my mobile called me with a notification. My dad send me her pic. Even the preview made me so curious. When I saw her picture my heart skipped a beat. She was such a beauty. She almost looked like the mallu actress manjima mohan. I started to remember that sweet face which I use to play in my childhood. I was impressed. At that time my deep mind slapped me and said "Beauty is always Danger. Be wise". So I wanted to talk to her. Because nowadays most parents doesn't even talk well with their children. They don't know about their child's deep mind. In such urging situations things can go ugly. When I got out of the room my mom came there.
Mom :Did you see her pic?
Me :I need to talk to her.
Once again Dad's entry.
Mom :Are you stupid. You can't talk with her now.
Dad :You both go there and see her. I'll do the other things. (He was such a cool guy).
Me and my mom gone to her house. The house is filled with sadness and she was in her room alone. We both are allowed to meet in our private space and I was looking that beauty. She was wearing a red and white chudithar. With a bit of sadness and fear she was so upset and looking at the floor near the window. With a charming face and with assets of 34-24-34 and 5'3 tall she was gorgeous and no one will hesitate to marry her. She was just 22 years old, but she looked so mature. Even with sadness her face was beautiful. she was one of a kind. I was impressed by her looks. Even though she noticed me entering the room, she was standing still like a statue.
Me :Look. Don't worry about what happened. Ok. Be cool.
She was standing still without any reaction.
Me :Anita. Correct??
Anita :Mmm..
Me :My mom didn't used your name until now. so I…Sorry about that..
Anita :Mmm..
Me :Actuallly I wanted to ask you an important thing before entering our relationship. If you don"t mind….
Anita :What?..
Me :Are you in relationship with anyone??.
She was starring at me with a bit of anger and sadness..
Me :Don't mistake me. Nowadays many are not exposing about themselves to their parents initially. But when the situation goes out of control, it causes a pandemic to the family, just like that idiot. If you need my help now, I can help you out.
Anita :Nothing like that.
Me :Ok. Great. But I had a relationship..
She was looking me like a culprit.
Me :Not now. We brokeup a long time ago. I don't want to hide such things from my partner.
Anita :Ok.
Me :Don't tell this to anyone else. Even my mom doesn't knows this.
Anita :Ok
Me :You wont face anything strict from me. You need to take care of my family. Other than that you can be yourself.
Anita :Ok
Me :Also I don't like people who tells lie
Anita :For me too.
Me :Finally a humble request. Don't wake me unnecessarily while I'm sleeping. Ok
Anita :Ok(with a little cute smile).
Me :Are you Okay for this marriage?
My mom intruded the scene. Waiting on the doordtep.
Mom :Son. It's getting late. We need to go.
I looked at my mom and then turned back to Anita.
Anita :I'm OK.
Me :Nice. See you later.
Anita :Bye.
I was so happy that I came to know something about her. With her reactions on the conversation my mind said that nothing is problematic there. So the only thing left is getting ready. On the way my mom asked me
Mom :Is everything Okay there.
Me :Yes mom.
Mom :Are you happy now.
Me :Ofcourse.
Then she called my dad and put a green signal to my marriage. As the good luck time is from 11 to 1 I had enough time to bath (nothing more than a bath). Finally on the stage I married her. The entire family was filled with joy(my babe too). We got functions until night around 9. Inbetween I touch her hand and it will be smooth as silk and soft as feather. That made me so tempted towards her. I know it was not good to have sex with her on that night, But my culprit mind and the temptation made by her, overtook my sense. In order to take her to the comfort zone I was cracking some jokes inbetween to make her smile. Everything went well. It was around 9:45 when we are ready to go to bed. While we enter the room my mom called her to the kitchen. I was super angry with my mom. I was sitting in the bed alone. Within minutes I heared the door opening. My sweet doll entered the room. With her body filled with shy, her face and eyes facing the floor, with a large tumbler of milk in her hand(normally my mom offers me milk when I go to bed), in a pink silk saree, with some jasmine flowers in her head, a small forehead pendant, a cute bindi in her forehead, jewelleries like ear rings, necklace, chain, bangles in her hands, rings in her fingers, hip chain, anglets, toe rings everything with a pink skin background with a beautiful juicy body, standing like a doll, I was searching for my sense which told me to not have sex with her tonight. I was super tempted on her. She was slowly walking towards me. As she comes towards me my heartbeat raised as never before. She came near me and offered me the milk. I asked her to sit and I had a sip of mik and offered the milk to her.