After couple of days, Shilpa came with good news. She could come on saturday for overnight picnic but her elder sister will come with her.
"Don't worry Kavita, my didi is loving and she is like my mother. You know because she is almost 10 years elder to me" "What?? 10 years? she didn't marry??" I asked the obvious question "Do not talk about marriages with her, she will be upset. She had an affair…long standing one and then she broke up. Now she does not want to get into another relationship. It is one of the reasons mom allowed me to go, because she thinks Kavita will also get a much needed break "Hmmm…I hope your didi gives us some time off. And what when your beloved didi comes to know that I am the only guy? "You know what..didi is a kumbhkarna…she can spend entire days just sleeping." "But we need to do some drama to show that 2 more girls and guys were gonna come but nobody turned up" said Shilpa with a naughty smile"
"Really???" i asked teasing her..i slapped her ass lovingly.
So..at-last Saturday arrived. I had already hired a bunglow (because obviously none of my friends had a bungalow and anyway it is not safe that your friends know such outings)I was waiting outside Shilpa's housing complex in the morning around 7.30 am. Out came both the sisters. My jaws dropped on seeing them. Shilpa, my gf was wearing a kurti and leggings and her sister – Kavita was wearing shorts which were well above her knees and body fitting t-shirt. She was slightly overweight but curvy. Nice boobs with nipples which made a impression in the t-shirt she wore and milky white thighs. I could not take my eyes off those legs and did not realize that they were now waiting for me to open the car doors. Both were staring blankly at me.
I hurriedly stumbled out of the drivers seat and opened the door for them. Shilpa's anger showed in her eyes as she banged the door hard.
After that we did some drama of calling different friends and arguing about why they cancelled at the last moment. So Kavita became aware of the fact that it was only 3 of us only. Shilpa was bit nervous as was I, but Kavita was silent. Me and Shilpa kept talking about our college friends. We tried to pull Kavita in our conversations a few times, but she remained aloof. The bungalow was around 3 hour drive. After 2 hours, I wanted to take a break and told the ladies so. I parked the car at a highway mall. I used the toilette and grabbed a burger and came back near the car. I saw Kavita alone coming towards the car. As she came near, I asked "Where is Shilpa??"
"Coming" Kavita replied without even looking at me. I unlocked the car for her and she sat inside. I got in as well. I was watching her in the rear view mirror, she was lost in her phone. Suddenly she looked up at saw me in the mirror and said calmly "What do you think i dont know your plan to make out?? Remember, I have been to college as well"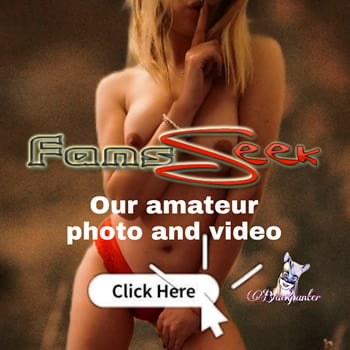 I was caught red-handed, could not find words to respond. She continued "don't look so surprised, and also dont reveal this to Shilpa, I don't want to spoil her excitement" "Yes" I said"Just make sure you make it worthwhile" she said looking straight in my eyes. Before i could respond, I saw Shilpa opening the car door. After that conversation, I spoke less and continued driving. We reached the bungalow. I took the keys from care taker. He showed us around. There were 3 bedrooms. Both sisters picked rooms beside.