It was late afternoon, so we had tea and played ping pong. Kavita hardly spoke all through. In the evening, i got hold of Shilpa and asked "What's with Kavita, she doesnt speak much when are you gonna be alone??" "I will manage in the night, don't worry" We had early dinner and decided to watch movie. We assembled in the TV room. I was wearing pjs. Shilpa and Kavita came in, Shilpa was wearing pjs as well, but Kavita was in night gown which revealed outlines of her bra, panties easily. We sat in the couch. Shilpa took remote in her hands "Lets watch a nice horror movie" "Yet. That would be awesome" I chimed. (Shilpa had informed me, Kavita will never watch horror)"Noooo…i don't wanna watch horror…" and she went back to her room. Shilpa and me smiled at each other. As Kavita closed the door to her room..i pulled Shilpa towards me and kissed her hard on lips. To my surprise..she was equally desperate. And in no time we were kissing each other violently until our saliva were hanging out together. I grabbed her breasts and squeezed them hard. Shilpa let out a cry, i quickly covered her mouth with my hand. We were still on the couch kissing and stroking each other.
Shilpa reached for my hard penis and gave it a squeeze…"Wow…its quite big…cant wait.." She said..We both walked stealthily to her room and locked ourselves in. Shilpa forced my back against the door and straight way went on her knees. I was taken by surprise by this action.."Wow..you are really hot babe" Before i could finish my sentence, Shilpa had pulled down my pajamas and was stroking my dick, while licking my balls.."Ahhhhh.."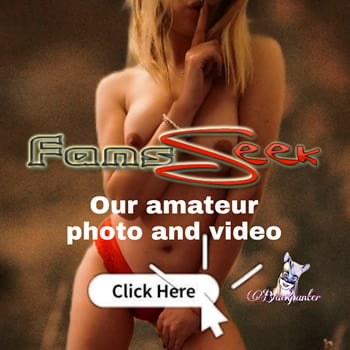 I let out a moan as i saw her licking the tip and then slowly swallowing my dick. She could not take all so went back to licking my balls..then back sucking my dick then made her stand and took the top off her night suit and licked her breasts. Shilpa hugging me tight..and was stroking my dick in her hands.. As i was licking and sucking her boobs, my hands wandered to her clit. "Aha..clean shaved??" I exclaimed "Yes, yesterday night..for you" she repliedI kissed her again and then went down to lick her thighs..this is what i had dreamed for all along. I grabbed her ass sitting on my knees..and started licking her milky thighs with long strokes of my tongue. Shilpa was not able to stand and so i laid her on bed. Taking my tongue all over her ass till her pussy caressed and stroked her ass cheeks..spanking them lightly.. Shilpa was now in different world ..moaning my name.."Ahhh Milind..please fuck me..please.."oohhhh…you are so good "..she was moaning trying to keep her voice down.I slid a finger inside her pussy and was surprised with wetness..may be she already had a orgasm..I thought it was right time..and immediately climber over her. I slowly slid my dick inside..kissing her lips..she let out a muffled cry as it forced open her pussy wider.I covered her lips with mine..and slowly started going back n forth. Crushing her boobs under my body..her legs wrapped around my waist. We were 2 bodies fused together in passion. Shilpa was hugging me tight..as i started to pump her pussy hard.