Threesome at the Nude Beach, sex stories, The weather in July was just as expected on the shores of Lake Michigan's warm beaches. Clara had finally finished her senior year, moved out of her parents family home, and was enrolled for college in the next coming fall. Not only had she grown career wise, but she was no longer a virgin!
Clara's adventures at the sex shop in her old town had given her an introduction to the world of sex and danger. She absolutely loved it.
What had prompted Clara to be at this specific beach, was her utter neediness to be fucked again, especially by strangers. This specific beach, was a nude beach.
The sand tickled her bare toes, she left her shoes in the car, and wore nothing but a pair of shorts and a short tank top, no bra, and no underwear. There was something freeing about feeling her own bouncing breasts rubbing against a tight shirt. No matter how many times she replayed her lost virginity in her mind, she still felt like a virgin. New to every sex scene. She thought possibly a nude beach would give her the chance to observe different types of people and body shapes, and possibly gain a new experience with a stranger.
"You look new here." An excited male voice made her almost jump. A pair of tall masculine boys appeared on both sides of her, rising a blush to her cheeks.
"We like to welcome the newcomers, so they don't get scared away." Said the second, he bent down slightly and placed a gentle kiss on her cheek. The second grabbed her arm gently and kissed her wrist.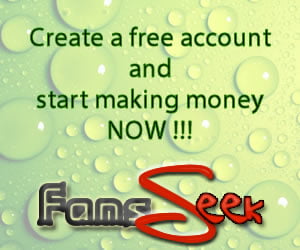 "Welcome!" The boys both giggled. Clara was mostly awestruck.
"I'm Clara." She tried not to laugh as they continued to walk to the beach. She could tell both the boys were inherently gay, but the way they looked her up and down she felt as if maybe these two had more to them than she knew about yet.
They walked into the beach together, she learned their names were Xavier and Matthew, they were in fact a couple, but very open with their relationship. She wasn't even slightly prepared when they made it close enough to the water to see everyone else at the beach. Before Clara could even take in all the bodies, the smell of the freshwater and seething hot sun, Matthew and Xavier were stripping their shirts and shorts in front of her. She almost let out a full gasp when she realized neither of them were wearing underwear either.
They rolled out towels close to each other, and Clara was somewhat happy to not be completely alone. She slowly stripped her own shirt, letting her perky breasts jiggle for everyone to see. With a small amount of hesitation, she let her shorts drop, and her still tight and fruitful pussy expose to the world.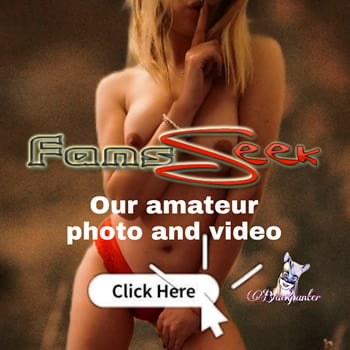 "Quite a bit of fresh meat on the beach today." Xavier stuck his tongue out at her playfully. She hadn't noticed until then that as they sat close together, Xavier had his arm wrapped around Matthew's growing cock. She felt her cheeks blush more than she thought possible. A couple, fooling around right in front of her turned her on more than she cared to admit.