Two and a half years of riotous living had finally caught up with Beth. She had always thought that life simply came to beautiful people, and if that adage were true, then certainly Beth could expect a life of ease. For starters, the perfectly smooth, pale skin she was born with hadn't aged at all as she entered her 20th year. Other girls would have killed for her chin-length straight bright blonde hair, and one could get lost in those deep brown eyes – that is, if her luscious red lips and shiny white teeth didn't trap you first.
As for her body, it was flawless, the envy of all the girls in her school and the desire of all the boys. She stood at 5'5″ and sported a C-cup rack, flat stomach, tight ass, slender legs and perfectly cared for feet and hands. She also knew how to dress that body, having a keen sense of fashion with her stylish tops, sexy skirts and high heel shoes. Coupled with her fun-loving and clever personality, Beth was easily the most popular with the girls in school and the hottest to the boys.
Beth never had trouble getting dates throughout high school and, once she was ready, getting laid in college. She was able to further her education thanks to the hard work and generosity of her parents who trusted Beth enough to simply give her the money to pay for her books and tuition. Beth had always been responsible growing up and continued to be so through her first couple year of college, so there was no reason for them to doubt her.
However, the temptations of campus life soon began to tug at Beth, whose beauty gave her access to any social circle she desired. Despite the confidence one would expect a girl like Beth to have, she struggled with the same need to fit in and to try new things with which most college students are faced. In her sophomore year, she started drinking underage and realized quickly that she could easily flaunt her attractiveness to get a drink, though she wasn't 21 yet – even if it meant flashing a boob here and there. By the end of her second year of college, Beth was going out every weekend and spending more and more of her parents' money on things that were not related to her education.
It was by the end of her sophomore year that Beth started to go off the rails. She wanted badly to retain her status as the most popular girl in school, which meant to her that she needed to experiment with drugs and sex on top of the alcohol. Soon she was spending all her money on substances while letting any attractive guy fuck her at parties. It was at a party, in fact, that she took anal for the first time, and though it wasn't terrible for her, it wasn't her favorite. However, the college boys' worshiping her was more important to her, and offering her ass on occasion certainly helped her to that end.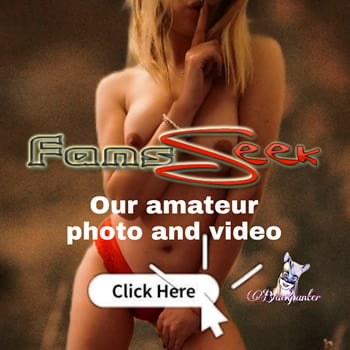 By the start of Beth's junior year the young woman didn't have enough funds between the money Beth, now 20 years old, was making at her part-time job at a restaurant and what her parents were giving her. She couldn't possibly face her parents with the fact that she didn't have money to pay for her tuition. If they knew that their daughter was no longer the innocent, responsible woman they had known her to be, they would certainly cut her off, curtailing her education and lifestyle, which would cause her social status to plummet irreparably.