I had never seen a pussy this closely after a man had come inside it. It was a beautiful mess. Her pussy was glistening with her own juices around the lips, and Rick's sperm was oozing out of the hole. I quickly lapped up a drop that was trailing down her thigh, and then I began to go to work on tasting the rest of it. I tasted the familiar taste of my boyfriend's come mixed with the salty tang of Donna's cunt. I spread her pussy open like a flower to get to the come that was buried deep inside her. It was dripping out of her, and I eagerly licked it all up from her pussy lips. I made my tongue into a point and then dove into her, licking up globs of semen. I used my hands to catch some residual sticky drops of come from her blonde bush, and then I went to work on her pussy in earnest.
It felt so deliciously naughty to be licking Rick's hot seed out of Donna's pussy after hehad just fucked her. I couldn't believe I was actually doing this. I felt both Rick and Sam begin to caress my body as I gave Donna the best oral sex imaginable. I kissed her clit just the way I liked to have mine kissed, making sure to keep her guessing as I changed the speed and position of my tongue. I rapidly flicked her clit with my pointed tongue before concentrating on making small circles around her clit.
Donna was much more vocal than I was; she was making load moans and grunts. I could feel her hot breath on my pussy. She didn't sit still either; I had to move my face several times to meet her thrashing body. When she was about to come, she wrapped her legs around my head tightly. I felt her contractions suddenly, and this action pushed out more of Rick's load out of her pussy. My nose was pressed up against her as she ground her pussy wildly into my face, eager for me to firmly press my tongue on her clit. Rick's come and her juices mixed in a banquet of sexual fluids on my face as I did my best to lick up the mess. Her legs clamped around my head even tighter as she rode out her orgasm, never stopping her wild moaning as she came hard on my face.
"Well, Miranda, that was an experience!" Donna announced after coming down from her orgasm.
"I'll say. It was so hot eating you out after Rick fucked you!" I answered.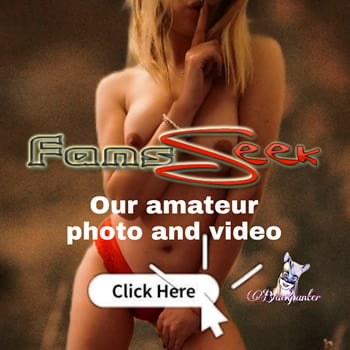 We all collapsed in a heap of naked bodies on Sam's king sized bed. I ended up sleeping in the middle, with Sam on my right and Rick on my left. It felt wonderful to have a man on either side of me as I dozed off into blissful sleep. My body was spent from a night of wild kinky sex. Donna ended up on the other side of Sam, but I leaned over Sam's body to give her a long wet goodnight kiss. I touched my face; it was soaking wet with sperm, Donna's pussy juices, sweat and saliva. I looked out the window and saw dawn begin to break as I wrapped my legs around my three lovers and fell into a long, deep sleep.