By this point I was in the middle of the bed, with Donna on top of me, and the men on each side of me. I knew that Rick must be dying to come again, so I grabbed his hand and asked him if he was ready for Donna to fuck him. I didn't mean to rush things, but I was eager to taste my boyfriend's come out of her pussy.
The four of us didn't talk very much more as we maneuvered our bodies for the last round of sperm-swapping. After a bit of rolling around, I ended up on the right side of the bed where Donna had been when she watched me fuck her boyfriend. Sam moved behind me and we lay side by side in a sensual spooning position as we got ready to watch our respective partners get it on with each other.
I felt Sam's dick on the small of my back as we watched Rick and Donna position themselves for sex. Although his cock was soft after two orgasms, it felt quite nice resting on my skin, and I felt some drops of residual come make contact with me. He kissed the back of my neck and played footsie with me as we watched Rick begin to penetrate Donna.
Watching my boyfriend fuck Donna was even hotter than watching him get a blow-job from her, and I suddenly remembered that I would soon taste the results of his next orgasm. Sam gently caressed my back as we watched them settle into a steady rhythm. I had been expecting Rick to plow into her as Sam had into me, but he made love to Donna nice and slow. I felt a minor twinge of jealousy as they gently kissed each other's lips as if they were long time lovers. I watched my boyfriend's lips expertly arouse her with his sexy slow kisses, and I saw their tongues meet outside their lips. I could hear the soft kissing sounds from a few inches away, and I knew Donna must be enjoying it immensely.
Rick never moved much faster as he made long slow love to her. I saw their eyes stare into each other's as Rick ran his fingers through her silky blonde hair. Sam put his arms around me from behind and cupped my breasts in his hands. I looked down to see my nipples get erect. I moved my body a few inches closer to them so I could feel their skin. My legs brushed up against Donna's, and I gave her a little soft kiss on her ear. I reached my hand out to stroke Rick's butt as he made love to Donna in smooth pumping motions. I felt his ass rise up and down with each thrust. Donna was panting heavily, but Rick was keeping his cool, never speeding up.
I knew that Rick achieved his most intense orgasms from this kind of slow love-making, and when I felt his ass muscles clench, I could tell that his orgasm had quietly begun. He let out a quiet moan as he came inside her in long slow waves. He rocked his hips up and down, shooting every last drop of sperm deep inside her. After his orgasm, Rick wrapped his arms tightly around Donna's ass. They kissed deeply for another minute before he withdrew from her and told me to take over.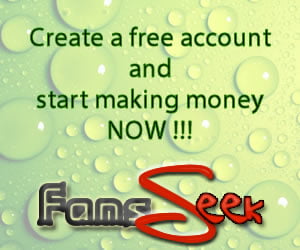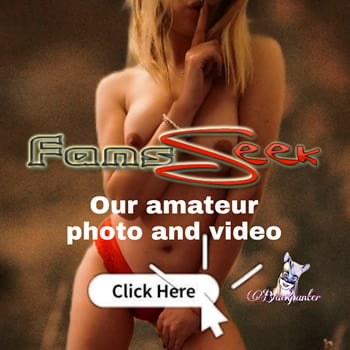 I removed myself from Sam's embrace and I got into a 69 position with her. "Donna, don't worry about licking me, I just thought it would be fun to try it from this position." She licked me anyway, not enough to make me come again, but enough to feel good.