I suddenly felt the first contractions of his cock inside me as his orgasm began. I gripped Rick's hand tightly as another man came inside me. It felt so erotic to hold my boyfriend's hand as he watched another man fuck me. I turned my head to the side and started to kiss Donna. I wondered what was going on in her mind as we made out while her boyfriend fucked me.
Sam let out a load moan as he released his first spurt of hot come inside my pussy. He started to kiss my collarbone like crazy for some reason, and it felt really good. Sam groaned he came in wave after wave. The come felt warm inside me. I couldn't wait for Donna to taste it. After a few moments of smaller aftershocks, Sam sighed and collapsed on top of me. I let him stay inside me for a minute, but then I gently moved him so Donna could lick up his load.
I lay flat on my back and closed my legs so the sperm wouldn't drip out of my pussy, and Donna wasted no time getting into position. When I felt her hair on my thighs I spread my legs wide open to give her easy access to her boyfriend's load. I lifted my head and saw her bury her face into my pussy. Her first kiss sent sparks through my pussy as she began to lap up Sam's mess. It felt so kinky to do a sperm swap from my pussy to her mouth. She lapped up every last drop of his seed, sticking her tongue deep into my hole to reach it all. Then she licked my pussy like it was an ice cream cone, with long strokes of her moist tongue up and down my pussy lips. I put my hand on her shoulders as she finished eating all the come, and when I heard her loud gulp I knew she had swallowed the last drop. She still kept on licking me, and I knew my pussy was on the verge of explosion. She made loud slurping and sucking sounds as she licked me into a frenzy.
"Did you like that?" I asked rhetorically. "Was it fun to lick your boyfriend's come out of my cunt, Donna? Did you like the taste of my female juices mixed with your man's hot semen?"
She didn't answer. She just kept pleasuring me with her hot mouth. She ate pussy like an expert, circling my clit with just the right amount of pressure. I grabbed her head when she hit just the right spot. I knew I was about to lose it.
My orgasm wracked my body suddenly, and it felt incredible to finally come after a long night of kinky sex that wasn't even over yet. The waves of pleasure felt like jolts of soft electricity flowing through my body, causing involuntary contractions in my pelvis. My hips rocked so hard that I pushed Donna's face up, but she knew not to stop until I was at the right point, and she licked me wildly for another few seconds, causing a second, more powerful wave to hit my body with pleasure.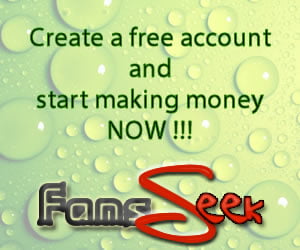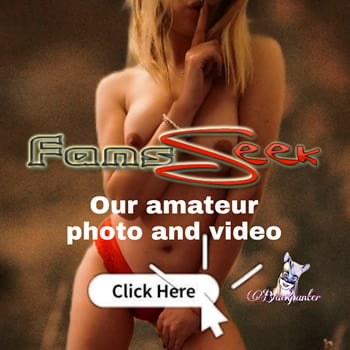 The orgasm was mind numbing; my mind was a complete blur as my body felt pure physical joy. The crest of the orgasm came and then I felt an incredible sense of release as all of the muscle tension in my entire body loosened up. Donna removed her mouth from my pussy and let me ride out my orgasm as she intensified the effects by stroking my thighs. I lay still as a few more little quivers came and went through my waist. I looked down to see her face. It was soaked with my juices, and then she positioned her body next to mine and gave me a deep kiss on the lips. I loved tasting my wetness on her lips as we kissed; this is one of my favorite parts of making love with another woman.