"I just thought of a unique way to continue the sperm-swapping." I told the guys.
I explained my idea to the guys. They quickly warmed to the idea, and we wasted no time in getting started.
"Why don't we all move to my bedroom?" Sam suggested. "I have a king sized bed, and it will be more comfortable than the sofa.
The four of us walked into Sam's luxurious bedroom. His room was dimly lit and sparsely furnished with a big dark oak dresser, a matching nightstand with a small lamp and alarm clock, and of course the bed. The king sized bed had red sheets and two big fluffy pillows.
I was feeling really horny, and I wanted to go first for this round. I led Sam to the left side of his bed and lay myself down on my back. Although I love different sexual positions, I figured that the missionary position would be the best way to do this. That way the come wouldn't leak out of my pussy before Donna came to lick it up. Sam positioned himself on top of me. I watched as Donna and my boyfriend lay themselves down in a spooning position on the right side of the bed. Donna was closer to me, and Rick was on his side behind her. I knew his cock was brushing up against Donna's ass. His hands were cupped around Donna's breasts.
It always feels thrilling to me to have group sex with Rick and other people. I love teasing him by making him watch me get intimate with another man. I also love to watch him get aroused by another woman. With her blonde hair and petite curvy body, Donna was especially attractive to me. I knew Rick was having a lot of fun with her.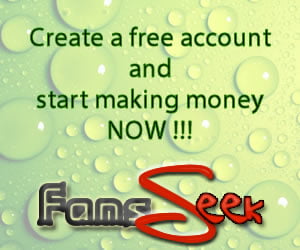 I spread my legs for Sam. He had a nice warm body. He was not particularly buff, but his chest was nice and hard, with just the right amount of hair. I felt his weight as he used his hand to guide his cock into my waiting pussy. I knew that his come would soon be inside my pussy, and I couldn't wait to have Donna lick it out of me.
I let Sam have his way with me. I was content just to relax and enjoy the fucking. I opened my legs as wide as possible and felt the head of his cock pop into my pussy. I looked over at my boyfriend and Donna as I felt Sam's cock completely fill me up inside. I wanted to look at their faces as Sam fucked me. Donna looked very turned on as she lay on her side and watched her boyfriend fuck me from a few inches away. Rick looked amazed as he watched my body get thoroughly pounded by Sam. The sex was incredible. I enjoyed laying still and just letting Sam have his way with my body. I felt his stiff erection plunge in and out of my sopping pussy.
Rick was feeling Donna's tits right before my eyes. I reached over to take his hand in mine, feeling Donna's warm soft breast under Rick's hand. I felt how erect her nipple was as my fingertips brushed against it. I wanted them to know how much pleasure I was feeling from my new partner. I let out a few grunts and moans as Sam fucked me hard and fast. I felt his sweat on my chest as he slid in and out of my juicy cunt.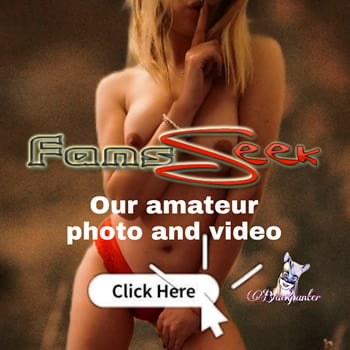 By this point I was moving my hips up a bit to meet Sam's furious thrusting. I started to kiss him passionately, hoping that this extra sensual contact would help make his orgasm more intense. By the speed of his pumping, I knew he couldn't last much longer before shooting a load of hot come inside me. The knowledge that his come would be licked up by Donna got me even hotter. I explored his tongue with mine as we fucked harder and harder, taking him closer to the brink.