My name is Alice and I just graduated from college last year. At the beginning of my senior year, my boyfriend of two years suggested that rather than get engaged, we needed to date other people for a few months, just to be sure. I didn't know it at the time, but he had already started dating another girl. Reluctantly, I agreed, but since all the guys I knew also knew Rob, there was not much to select from.
A week later, Rob called and said that his roommate's little brother, Clint was staying with them for a few months until he started basic training in the military. Clint had come up to visit a few times before and he seemed like a nice enough boy. The problem was that he had just graduated from high school and barely turned 18. I was a college senior and 24. Clint was about 6'4 to my 5'3 and he was well over 250lbs to my 103. Plus, Clint was rather soft and pear shaped whereas I had been a dancer and runner and still kept in great shape. The idea was that Clint would move in with his brother and Rob while he got into shape for the military. I wasn't sure what this had to do with me except that Rob said that Clint had always had a huge crush on me and really wanted to go out with me. I wasn't thrilled about it. But after some convincing, I agreed.
The date went ok, but nothing to indicate a need for a second one. Then Rob called and said that Clint couldn't stop talking about me and our date. Rob was paving the way for me to accept a second date. Then the third date. Pretty soon, Rob had convinced me that it was my patriotic duty to go out with Clint since he was going into the military and we may never see him again. For three weeks, Clint and I went out about every other day. Nothing romantic, just friends. Clint was a big nerd and not very sociable or self confident. For that matter, there was no hand holding or end of date kissing. Not that I was necessarily open to it.
Apparently Clint would get grilled about our dates and then he would be given dating advice from Rob and his brother about how to get romantic with me. One night Rob called me to convince me that I should be more open to Clint's advances. The next week, Clint started kissing me at the end of each date. Pecks at first and then full on mouth in the dates after that. In the mean time, Rob and his roommate kept giving Clint dating advice and how to win me as his girlfriend. I still wasn't interested, but Clint was a nice enough guy. By the end of 6 weeks, people just assumed that we were together anyway.
After 9 weeks, it was time for Clint to go into the military. He got himself into great shape. His parents rented a lake front cabin for a weekend party and invited everyone they knew. I showed up on Saturday afternoon and expected to stay just a few hours so that I could go study. Of course Clint wanted to introduce me to everyone as his girlfriend and given the circumstances I wasn't going to make any corrections. Rob was there with his new girlfriend.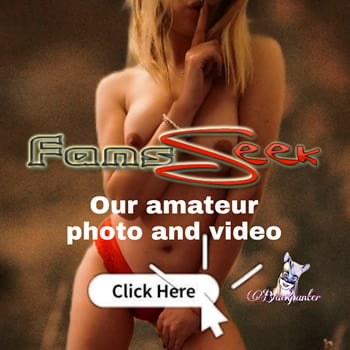 That night, Clint's parents left for home and some of the guests were thinning out. Rob and his girlfriend were in a romantic embrace on a lounge chair in the yard and other couples were milling around. Suddenly, Clint came up behind me, picked me up, and carried me inside the cabin. I wasn't sure what to do, so I just went along with it. He took me into his bedroom and dropped me onto the bed. I told him that I really needed to go, but he begged me to stay until morning. When I agreed, I told him that we could cuddle and kiss but nothing more. He took off his shirt and laid down with me. We kissed and as things got more passionate, he started unbuttoning my shirt. Clint had gotten me so hot, I just went along with it, but told him to keep my bra on. Well, that didn't stay on very long either. In about a half hour, we were completely bare. He promised me that it wouldn't go any further than that. Soon, he was on top of me and between my legs. By now, I wanted it and was so wet that it was very easy for his dick to find its way inside of me. This was his first time and it didn't take long for him cum. We laid there in bed and fell asleep.