Sexy Miranda Comes to Stay, Actress aunt becomes Mark's head sex coach, The home of Brent and Cynthia Anthony was lit top to bottom, their son Mark switching on every light to welcome his aunt being brought from the airport by his parents.
It was the first time in twelve years Miranda Tosland, a TV actress based in London, had returned to home to Auckland.
The car lights flashed and Mark, standing on the front veranda, gave a shy wave.
"Try to inject some life into your nephew, Manda," Cynthia said, falling into using the nickname she'd given her much younger sister when she was twelve and Miranda two – that was thirty years ago. "Mark's hesitant and extremely shy of women."
"Pussy shy?"
"Just generally shy," coughed Cynthia to hide her mirth from her straight-laced lawyer husband who would be cringing enough after hearing Miranda's immodest query.
Miranda jumped from the 4WD wagon and kissed the startled Mark on the mouth, not holding anything back. She'd hugged him, burbling, while his arms continued to hang uselessly at his sides, missing any chance of feeling over the body of his curvaceous aunt.
"Say something Mark," she commanded.
"Welcome home, Aunt Miranda."
"I'm Manda to you from now on – I'm only ten years older than you."
"Twelve," corrected the second-year law student.
"Mark Anthony – you have a lot to learn about women," she said, not liking being caught out lying about her age. She took his arm. "Come, show me to my room; is it next to yours?
"Yes but the shared en-suite is between our rooms."
"Oh good, I'll be able to sneak in and watch you shaving you penis."
"Aunt Miranda…"
"That was a joke, Mark. Let's loosen up a bit, huh?
A fellow student of Mark's, also twenty and doing law, arrived for late supper to meet the guest. Mark was helping his father shift the bed for Miranda because she wanted to sleep facing east 'to improve her complexion'.
"Christ, she's here for six weeks," moaned his father, who almost never used profanity.
Mark figured house standards were already slipping as his mother had predicted they would.
Cynthia introduced her sister to Jasmine.
"Oh you gorgeous creature with a complexion, hair and body to die for," trilled Aunt Miranda, capturing Jasmine's allegiance in a flash. "Are you sleeping with my nephew yet?"
Jasmine hurried Aunt Miranda into the dining room thereby denying Cynthia the chance to learn whether or not – well, were they doing it?
"The truth is Miss Tosland…"
"Oh please – call me Miranda."
"The truth is Miranda, he really only wants to use it to pee."
"Does he go down on you?"
"Miranda!"
"Well, does he?"
The truth was, said Jasmine, the family cat could do a better job.
"Jasmine!"
They giggled. Miranda promised she'd try to encourage Mark to loosen up a bit and would coach him about techniques.
"Live or theoretical coaching?
"What would you recommend Jasmine?"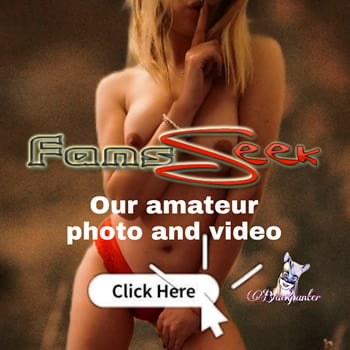 "There's no question – it would have to be hands on. Mrs Anthony whispered to me the other day that the only things about sex on which you're not an authority haven't been invented yet."