Bruce had managed to fix Bianca's computer before she had even finished pulling out dinner. Of course, her son-in-law was so good with computers, it wasn't much of a surprise. And it was nice to have dinner with him, after spending most of the week all alone. It had been a long time since she had spent an evening alone.
"You're so good to come over here and work on my computer for me," Bianca noted, finishing off her glass of wine. She'd need the liquid courage to go through with this crazy plan. If she didn't make a move soon, she'd lose her chance.
"It was nothing, really," Bruce insisted, rubbing the back of his neck. "I am sure you put more work into this meal."
His bashfulness was surprisingly cute. That surprised Bianca, not something she typically found attractive in men. Maybe it was just those gorgeous eyes, hiding behind glasses than made him seem so thoughtful and sensitive. He certainly had the handsome geek look going for him, with his hair so neatly maintained, and his polo shirt hanging off his strong physique.
"You have to let me thank you, properly," Bianca cooed, closing the distance between them.
She pulled his glasses off his face and placed them down on the table. Before he could respond, she pressed her lips against his. While he was stunned by her kiss, she was already unbuckling his pants and pulling out his length. He wasn't hard yet, but was already swelling in her hands. Caught unaware, it was easy to push him down on the couch, to get between his legs, to bring her mouth to his cock. There was no hesitation now. If she didn't push through with this, she might not ever work up the nerve again. Still, he appeared startled as her lips wrapped around his head, speechless as she worked inch after inch into her mouth. She'd worked up a rhythm by the time he found his voice.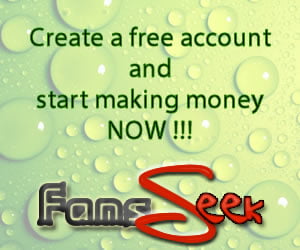 "You should stop…" he whispered until the words became a groan.
She looked up at him, eyes wide and her mouth full of cock. Slowly, she slid up his length, until the head slipped from her lips. Her breath drifted over his shaft.
"Make me."
With challenge in her eyes, she swallowed his length again. Bruce leaned back, relaxing into the act as she bobbed up and down. Saliva drooled down, and Bianca's lips glided even faster until she managed to fit his entire cock in her mouth and throat. Still got it, she mused, meeting Bruce's eyes now. He wore a stunned gaze, tinted with rapture and it inspired Bianca to work harder. Not too hard, however. The last thing she needs was for him to bust his load in her mouth and rob her of the chance to ride this thick cock. And that most certainly wouldn't do.
Pressing him down into the couch with a single hand on his chest, the older woman stopped and stood up.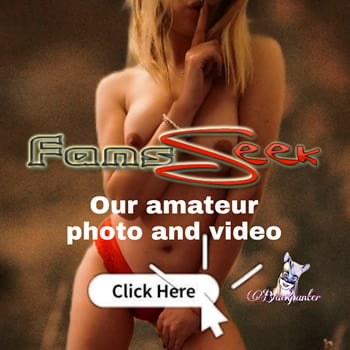 "I've seen the way you gawk at me when you think no one else is looking," she accused, tugging at the bun behind her head. Flaxen hair cascaded over her shoulders, framing her face as she teased he locks just a bit. "Did you fantasize about me? Did you fantasize about this?"