hi, i am vijay from south india I'am styding 11th. My mom Punitha (age: 37, looks like 30, she does yoga to maintain her figure, fair and she has medium sized boobs. She looks like indian actress sridevi), She works in a government job. My father is a civil engineer and he is abroad most of the time. So its only me and mom. Coming to story.
It was rainy season during that time, and i had halfyearly exams. So me and my friends (Anand and Praveen) decided to study in my house for maths exam. so my friends came to house by evening 4.00pm and we started to study for exams. It started to raining heavily outside. My mom usually returns at 7.00pm after her work. She only wears saree all the time. So it was above 7:00pm and our doorbell rang. i know it was my mom and opnened the door, she was fully drenched in rain. it was a hot sight, my friends saw my mom with lust as her full body shape is exposed, her waist is clearly visible, it was really a turn on for us. Our room is filled with silence, seeing this beautiful scene. Mom asked "Do u guys need something hot to eat?" breaking the silence. My friends just nodded their head, she went in to change her dress, and to prepare us some food. After changing she came in a green saree with black blouse bringing tea and biscuits for us. I could clearly say that both my friends were still horny. We finished our snacks and started ti study again, but none of us were in the mood to study now. Time passed 9:00pm, Rain was still heavy, it doesnt seem to stop. As my friends house were little far from our house, they were confused about how to go home. By that time my mom came and said that "you guys can stay here for tonight, you will catch cold and fever if u go out in this and its not safe too", My friends were happy hearing this and soon they called their parents from our landline and informed them that they'll stay here as the rain is heavy. And my mom prepared Dosa for us, after eating we got ready to sleep. I said to my friends that we will sleep in hall as my mom will be sleeping in bedroom, knowing that they will try something with my mom as they both were horny till now. Both praveen and anand were not happy with it as iq ruined their night. Suddenly my mom said "No, we all can sleep in our bed, as it's king sized bed and it'll bed comfortable".
Now my friends face glowed like a bulb hearing this.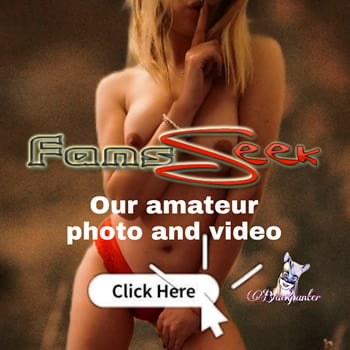 Its almost 11:00pm, we all positioned ourselves in our bed (me, mom, praveen, anand) so my mom as now in middle of me and praveen. We had only 2 blankets and we have to share it as it was too cold. One for me and mom and other for praveen and anand. And we slept. It should be 1 am in the midnight and i wake up to the thunder sound and realized that i am covering the whole blanket for myself not sharing it with my mom. I turned to see my mom to my surprise her saree was lifted up till her thighs and praveens hand was on her waist holding it. I got hard by that view. i stayed silent pretending to sleep to see how further does my friend with my mom. He started move his hand around my moms hip and went near her stomach inside saree and pulled her closer slowly towards him. As my mom face was towards me her ass should be touching his dick as he pulled. He started to hump her slowly trying not to wake her up. Now he took his hands off her stomach and layed still for sometime. i tought he was finished with her, but not, he started to lift her saree and brought it till her waist, her yellow panties was now visible. He now placed his hands on her panty and started to rub it, then slowly inserted his finger inside but not moved. He should be afraid of waking her up, he somehow gained some courage and started moving his fingure probably searching for the hole and he got succeed. Mom left a soft moan by now and started to breath heavily. I was shocked to know that she was awake, but she didnt open her eyes. This encouraged him and he started to fingure her. After fingering my mom for 5 mins he removed his hands from her cunt and came to her boobs and started to press it. then pushed away the saree that covered her blouse, and started to unbutton her blouse and removed it. Now my mom was in bra and scrumbled saree lifted till her waist and a mangalsutra in her neck. Now praveen moved my moms mangalsutra aside and started to massage her boobs above bra. By now my other friend Anand got up and praveen moved down to her pussy. Anand started to play with my moms boobs and praveen removed her whole saree and petticoat. Anand started to kiss my mom in lips while removing her bra. My mom kissed him back without opening her eyes, she should be shy to do this with her son's friends. praveen started to lick her pussy while anand is sucking her boobs. My mom started to moan slowly "uff ummmmm.. aahmmmmm". Her moaning should have made praveen uncontrolabble, he started to unzip his pants and removed his underwear freeing his 7 inch cock. My mom should have heard him unzipping, she covered her legs in fear. Praveen tried to open up her legs but my mom resisted. Then my mom moved anand aside and pulled praveen towards her started kissing me and movied his to her boobs. And pulled anand to her cunt signaling him to lick her. She done all this without opening her eyes. They were doing this for 10 mins. Now my mom should be sooo horny that she kicked anand slowly with her legs and turned her head towards me and rubbed her ass against praveen's dick signaling him to fuck her and raised her legs slightly. Praveen with full joy inserted his dick in my moms pussy and started banging it. He increased his speed that my mom started to moan. She opened her eyes and saw me watching, she then closed her mouth in shame knowing that her son is watching her fucked by his friends. And i removed her hands from her mouth and moved to kiss her but she moved aside. By now praveen was nearing his orgasm and shooted his load in my moms cunt. He then moved and anand came near to take his chance, but my mom resisted him and saw me. she came closer to me and said "m sorry da chellam" and hugged me. I felt current flowing through my body as my naked mom hugged me. I placed a kiss on her lips and I removed my shirt and pants. I asked my mom to get on my top and fuck. she did as i said. Anad cant control his urges so he started to climb on us and tried to insert his dick in her asshole. But as my mom was virgin there and afriad, She shouted "no wait, not there. U will get to ur chance once i'm finished with my son', But anand is not in the mood to listen he pushed his dick with full force and grabbed my moms boobs for support. I saw my moms mangalsutra swinging as she was riding me. Anand succeeded filling her ass with his whole dick,my mom kept saying "anand please, remove your dick, ohhh.. its paining pls" but he started to fuck her. now my mom was in extreme pain as she is double penetrated by her own son and his friend. I can see tears flowing through her eyes this made me more horny and i started to ram her pussy with my full energy. she started to bite my neck to control her pain. Now i shooted my cum in her pussy. She shouted "now anand come fuck my pussy or i will never allow u to touch me". Hearing this anand quickly removed his dick from her asshole. now mom got up from me and laid in bed spreadin her legs to anand. after anand finished fucking her we all slept in tired.