When I first saw mom getting ass fucked, it was guy with quite thick 8 inch dick, pounding mom's ass with everything he got. He was doing her in doggy style. Mom's left cheek was on the sofa's back resting part and her both arms were behind her back tightly grabbed by the guy pounding her. He could not get his whole dick in mom's ass but tried to do so in every thrust with his brutal strength. Mom had a tensed grimacing face while getting pounded. She was constantly moaning at top of her voice. Though her moaning sounded slutty and sexy, yet it was prominent she was enduring quite a bit of pain and uneasiness. I was shocked and amazed to see what a legendary whore my mom was handling the whole situation like a pro.
After sometime, the guy behind the one fucking mom tapped in for his turn. Mom quickly took some spit in her right hand fingers and rubbed it on her asshole. Mom saw the new guy is even bigger than the last one. She looked at him with a smiling slut eyes and said YOU READY TO FUCK MY ASS BIG BOY!
He replied I WON'T FUCK YOUR ASS, BITCH! I WILL RAVAGE THEM. YOU WON'T BE ABLE TO WALK ANYMORE AFTER THIS.
Then without any warning he shoved his dick in mom's ass, almost like in a stabbing motion. She was taken by surprise. Out of reflex she put her right hand on his waist to stop.
Mom AAAAA! OUCH! OUCH! OUCH! EASY COWBOY, I WAS NOT READY.
The boy being interrupted got furious, he pulled mom's hair and yelled to after taking his face close to her.
He DON'T YOU DARE TO STOP ME BITCH! I DON'T CARE IF YOU WERE READY OR NOT WHEN I AM READY.
Mom maintained eye contact with this guy and licked her upper lip. The guy gave mom few slaps in the cheek and then grabbed and hold mom's both arms behind her back. He pounded mercilessly as he was eager to express his anger. He would end each thrust with a constant forceful push to get his whole dick inside her ass. Mom took constant loud short breathes when he was giving that constant push.
The guy was even bigger dicked and he had a plan with few other guys involved. As soon as his turn came, another guy stood in front of mom when she was looking back rubbing her asshole with spit. The guy in the front of her grabbed her hair and shoved his almost the entire big dick down mom's throat. Mom again placed her hands in this guy's waist to stop the surprise deepthroat but they had plans. There were another 2 guys in each side, who grabbed mom's each arm and placed their man meat on each of her hands. Out of reflex from being deep throated by a huge dick, mom tightly grabbed on those dicks placed on each of her hands. Mom's tear started to roll down her cheeks as deepthroat triggered her gag reflex kicked in.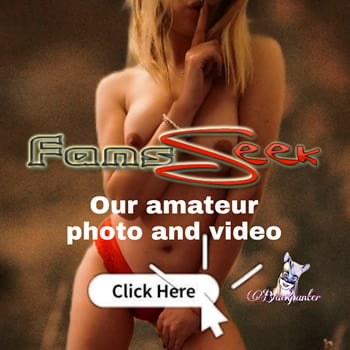 She was retching, gaging, coughing as a reflex to the the dick deep down her throat. The guy kept pushing his dick until his whole dick and also some of the ball sack was inside her mouth. As his dick was going down mom's throat, it caused her throat to expand. The gradual inflation of throat from top to bottom was visible. After completely shoving his whole dick and little bit of ball sack, he pulled just a little and mom's tongue came out such as it was fondling with the guys ball sack. He moaned as mom's tongue wiggled on his ball sack. The guy in front of mom started to give her combos of quick slaps in her cheeks so that she doesn't become unconscious.
Mom was completely occupied and defenseless against the anal that the guy from behind was about to do.