"Like what you see boys?" I toyingly asked. I loved showing myself like this, all dressed up for a good fucking and completely on display for my lotharios.
"Stunning," Niall replied
"Fucking amazing," Connor blurted out. "You have great legs Anna!" he kindly said to me.
"Thank you very much," I replied. "I hope to get both of you between them very soon!"
I leant back against the door of my room as Niall planted another wet kiss on me. Connor now responded by stroking my stocking clad legs and then slowly kneading my aching tits through my thin bra material.
"Take it off," I virtually begged him, by now my nipples were as stiff as bullets and I was aching for my tits to have some attention.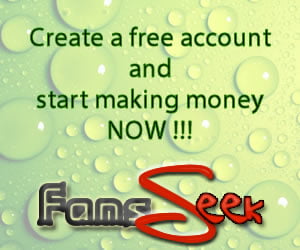 Connor gently unclasped my bra, letting my heaving titties spring free.
He dipped his head down and lovingly flicked his tongue around my stiff nipple. I sighed with delight, in between responding to Niall's tongue, worming and probing its way into my slut wife's mouth.
Niall then joined his friend in giving my titties some attention, both of them gently licking, sucking and nibbling as I moaned in delight. I love having my nipples roughly treat. It gets me so fucking wet!
After a few seconds delightful tit sucking Niall worked his left hand down onto my knicker covered cunt area.
I moved slightly, parting my legs as I did so. I felt like a cheap fucking whore, spreading my legs to let these two friends of Ryan's get their hands all over me.
"Oh fuck yes, get your hands all over me," I said as Niall slowly rubbed around the see through front of my panties.
"Oh fuck yes!" I said again as my lust began to boil. "Lets make ourselves more comfy."
The two lads stepped back and I motioned over to the bed.
"Let's get those clothes off then!" I said. "Let me see what horny treats I have in store."
I walked over to the bed and sat on the end of it. Spreading my legs to let them both see how wet the front of my knickers now were. I splayed my legs wide, planting my tarty heels into the carpeted floor.
I love sitting like this, in a complete state of slagness.
"Come on boys come and get it!" I said in a brazen manner.
The two young lads quickly removed their suits, shirts and were soon down to just their boxers, both sporting hard ons, proudly jutting up in their tight underwear.
As I watched them stripping I slowly had my right hand inside my panties fiddling with my rock solid clitoris and I easily slipped a finger up my soaking twat.
"I'm fucking dripping here for you," I told them both as I withdrew my finger from my honey coated snatch, moving it to my mouth and sucking it clean.
As they made their way towards me, I leant back on the bed and slipped my knickers off fully. They fell around my high heeled feet and I left them dangling over my right foot.
Once they were both in front of me I rubbed my hands over both their boxer short fronts, having a good feel of Nialls cock with my right hand and Connors with my left.
"Let me at that juicy pussy," Niall said.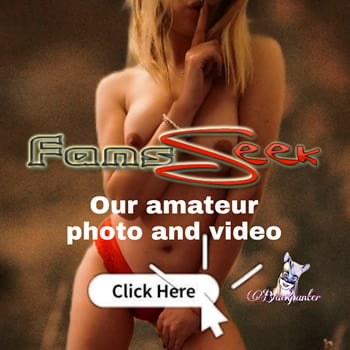 With this he dropped to his knees and opened my legs wide apart. I leant back and propped four pillows behind my head. I hooked my right leg over his muscular shoulders and readied myself for a cunt lapping.