"It's going to be weird this weekend," Mom stated out of the blue as she unstacked the dishwasher.
I looked up from my phone long enough to see her glance in my direction, obviously waiting for me to ask to what she referred?
"The work picnic…Fourth of July," she waited for me to respond and I offered a perplexed shake of my head. "It's my first flying solo, so to speak," she explained and I all of a sudden felt terrible for being so inconsiderate.
Coming up to the anniversary of Dad's passing, it was understandable Mom would be feeling his absence considerably.
"You don't have to go you know," I offered.
"Oh, no I must," she assured. "It's tradition. Well…" she paused. "…it's expected."
"I'm sure your boss wouldn't mind if you missed one," I posited. "Under the circumstances."
I saw the cogs in her head turning but I knew, company woman that she was, she wouldn't be missing a year. I also knew what was coming.
"Remember how much fun we used to have? When you used to come," she added.
"Yeah, when I was like, eight or something," I countered and she was quiet, focusing on stacking the dinner plates. Her silence was working and the guilt built inside me. "Okay. Do you want me to come along?"
"What?" She feigned surprise. "No, I wasn't…I mean you don't have to…I wouldn't expect…would you?" She enthusiastically ventured and seeing the childlike excitement in her face, I couldn't help but feel sympathetic.
"Yeah alright, I'll keep you company," I agreed and she looked genuinely emotional. "Hard to turn down a free feed," I added to provide levity to the atmosphere.
Surprisingly, she skipped across the kitchen and wrapping her arms around my neck from behind, kissed me on the cheek. The waft of her perfume; a tickle from her hair upon my neck; the warmth of her embrace and lightest of kisses. I'm not ashamed to say it was pleasant, and strangely as she withdrew, I had the compulsion to draw her back. To prolong the embrace.
Her hands slid back around my neck but before she broke the connection completely they briefly massaged my shoulders. The action fleeting, it was still long enough for me to enjoy the feeling.
"Aww, you can keep that up," I sighed and she playfully slapped my arm as she headed back to her chore.
"You wish Mister," she laughed. "I'm already late for work," she added and I absently allowed my eyes to drift down her body. Her regular office attire, mid- thigh length grey skirt over opaque black pantyhose. Yet to don heels, her appearance quite comical with sheepskin slippers upon her feet. I made out the black of her bra through her blouse and funnily enough the sight was almost stimulating. If on ANY other woman but my mother, I was quick to add.
*
"Batter up," I laughed as Mom took possession of the bat. Acting as catcher in the casual game of softball that had eventuated at the work picnic, I squatted back into my crouched position behind the home plate as Mom took a couple of practice swings.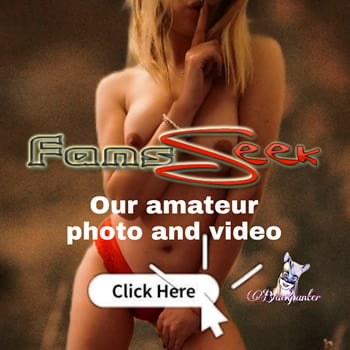 The first throw by the roughly twelve-year-old girl pitching, sailed right under Mom's bat and into my mitt, Mom laughing at her lack of timing.