The boys were both staring intently and I could see precum shining around their purple helmets.
"Get over here," I said to them both.
I slipped the toy out my arse hole and let it fall to the floor.
They both took their places at my side as I slid my big toy from my gaping twat.
"Now it's your turn!" I said to them both.
Niall dropped to his knees and immediately positioned himself in front of me. He dipped his head down and lapped at my freshly splayed pussy.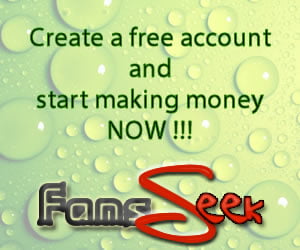 "Oh yes lick it for me darling," I said to him.
Connor took his chance and grabbed a tit and squeezed it roughly.
He then literally fed me his cock. I love being fed cock. It's my favourite meat!
I opened my mouth. Parting my lipstick covered red lips and encircling his throbbing young tool.
Niall was lapping at my cunt as I sucked greedily on Connors knob. I then licked up the full length of his shaft to the very tip of his young lithe cock. I ran my tongue up and down his full glorious length, savouring the musky taste and the nectar of his pre cum oozing from his girth.
I groaned with delight as my clit was receiving some amazing attention from my young stud.
"Lick my fucking clit," I urged.
He obliged as I started to deepthroat the prick in my willing whorewife mouth.
"Oh yes!" Connors moaned as I slid his full length into my open mouth and down to the very back of my throat.
I gargled as he held my head and slowly throat fucked me.
"Dirty slut!" I heard him mutter.
As his cock emerged coated in my thick spit and drool, Niall was now kneeling in front of me rubbing his hard cock end against my open, married wife's fuck tube and clit.
"Go on then," I said to him staring at his face
"Go on splay my fucking cunt with it. You have wanted me for ages haven't you you dirty pair of fucking bastards. Now go on fuck me. Fuck it. Fuck my cunt now!"
I was wild with lust as his young, hard gristle slowly eased its way up my pussy. Past my lips and then blam, right up my fucking hole, sending splashes of my pussy juice spraying out as he rammed his rigid young cock right up me.
"Oh yes, fuck it fuck my married hole!" I garbled as I again took Connors prick in my mouth.
I was now being fucked with and sucking on my sons best two friends cocks..
And I fucking loved it!
I loved being a filthy milf for these two horny young studs. Boys I had seen growing up from an early age, boys whose cocks now splayed me and filled both my shaved, wet cunt and eager lipstick painted mouth.
I loved being dressed so cheaply and being so dirty in front of the two super studs.
The rhythm built up.
My maids hat had fallen off, one of my suspenders twanged off and my stocking rolled slightly down with Nialls hard thrusting force.
"Bend me over and spit roast me," I begged.
"Please, please fuck me like a slut. I love it. Oh god I love it."
I screamed at my two studs to use me like a whore, like a cheap slag.
"Get on your knees then you sexy bitch," Niall said to me.
I positioned myself on all fours on the floor, pushing the chair out of the way.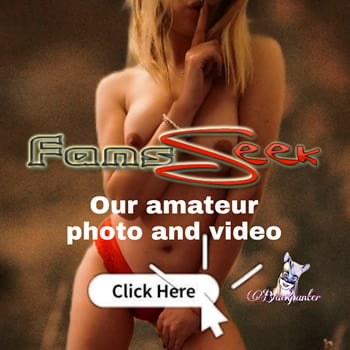 The bedroom window was open, the curtains fully open as well as I got into position for my young lovers.