My name is Rita. I go to a prep school for girls. Our uniform is a red checkered plaid skirt, slightly above the knee and a white long sleeved top which we neatly tucked into our skirts.
I however was a little rebel, I always wore my skirt much shorter than the others with my bum almost exposed and I would tie up my blouse in the front exposing my stomach. I wore my hair in ponytail and I left the front two buttons on my top open exposing my cleavage and part of my 36 C boobs.
I wanted to have some fun today as it was Mr. Brad's class and he was extremely good looking and maintained his body by working out. I took of my panties and bra and sat in front of his table as I leaned forward to tease him. I noticed Brad looking at my boobs and was having a difficult time concentrating on his lesson. I spread my legs apart exposing my pussy to him which was now wet and I rubbed my pussy with my fingers and Brad came up to me. "Rita" he said " I noticed that you didn't submit your homework yesterday and your uniform is way shorter than the school limit, I'm afraid I'll have to take you to the principal's office".
I got up and followed Mr.Brad to see Principal Lewis and I walked ahead of him. I noticed Brad staring at my ass and I bent down pretending to tie my shoelace exposing my ass and dripping pussy to him. Brad smacked my ass and said "Hurry now, you need to be punished for your lack of regard for school work and rules". I straightened up and followed Brad to the principals office.
Mr. Lewis was sitting at his table. He was in his late 40's had thick hair and had a well-kept beard. He looked good for his age and had a stern face when he saw Brad and me enter his room.
"What have you been up to now Miss Rita"? Mr.Lewis got up from his seat and sternly asked.
"She's been a naughty girl and needs to be pubished". Brad said.
"Is that so"? Mr.Lewis asked as he stared at my boobs and picked up his cane.
He pointed at my blouse with his cane and lightly touched my boob. "If you don't know how to wear your blouse properly than you shouldn't be wearing one" he said and ordered me to remove my blouse. I removed my blouse and my boobs we're exposed. He touched my nipple lightly with the cane and I moaned. " Looks like you need a lesson in how to be a lady" Mr.Lewis said as he went and stood behind me. I could see from the side of my eyes that Brad was stroking his dick through his pants.
"Place your hands on my table and lean forward" Mr.Lewis ordered sternly. I did what I was told exposing my bare ass and dripping pussy to him. "Looks like Miss Rita has been a very naughty girl, hasn't she Brad"? Mr. Lewis asked as he lifted up my skirt and spanked my ass with his hand. I yelped at the pain but it excited me further. "Now now Mr.Brad has been having a tough time teaching his class because of you and I think he should punish you first".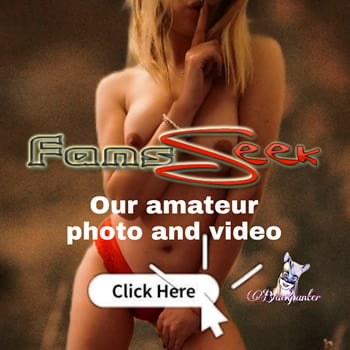 Brad undressed and told me to stand up straight which I obeyed. Then he sat on the desk in front of me with his dick erect and told me to suck him. I immediately obeyed and he moaned loudly as he played with my nipples making me moan. Mr. Lewis continued to smack my ass as I sucked Brad causing him to load his cum on my face and boobs. Brad stood up and Mr.Lewis sat back on his chair. "Come here you naughty slut"! He ordered and I went up to him. "Remove that filthy skirt" he ordered and I obeyed. "Undress me", he said and I obediently obeyed. When I removed his briefs, his 9 inch thick dick sprang up. He lifted me up and sat me down on his hard dick, I was so wet that his dick nicely slipped in. He licked my boobs making me moan loudly. "You really need to be disciplined Rita" he said as he bounced me up and down his hard dick. I was so horny that I came within seconds. " You want to behave like a little slut, we'll treat you like a little slut", Mr. Lewis said as he continued to pound my cum dripping pussy. "Yessss, yesssss" I moaned as I came again. "Oh you naughty girl" Mr. Lewis said giving me a nice hard spank on my ass as he pumped my pussy. It hurt and excited me further. "Now hold it in until I cum" he ordered "Or Brad and I will have to teach you how to hold it in and not cum everytime like a naughty slut". He rammed me and squeezed my boobs making me tremble and cum for the third time. " I told you to hold it in you naughty little slut" Mr.Lewis said as he released his load into my cum soaked pussy. He lifted me up and got up from his seat. Brad who was hard again from watching the action sat down on the cum stained chair. " Will you be naughty again Rita"? He asked as he sat me on his lap with my back facing him. He easily entered my soaked pussy and squeezed my boobs making me moan in screams. "Now now don't scream, you deserve to be punished like this" Mr.Lewis said as he brought his dick to my lips and made me lick it until it hardened again. Brad pumped my pussy at the same time and I came once more. "She's a naughty horny slut Lewis", Brad said "And we need to train her today until she stops cumming so fast". Brad pumped me a couple of more times and released his load in my pussy. Me Lewis grew hard again and I sucked him until he came all over my face and boobs. "Now go and stand in the corner" he ordered me which I did while Brad and Mr.Lewis had a cup of tea and discussed what my next course of punishment would be.