Sex stories, incest, mom and son finally have sex, It was a hot summer's day and my mother and I were home alone. We have an inground pool in the back of our house. I was nineteen at the time. My mother was sunbathing herself. My Mom is a full figured woman. Her breasts are gigantic and she had a small bikini on that day. I could see her pussy hairs escaping from the edges of her bottoms. I had my trunks on and I could feel my dick starting to grow. I didn't want my mother seeing that I was getting hard because of her.
Mom was on one of the reclining chairs. She flipped over onto her stomach and she unsnapped her bikini top. I wanted to go over so badly and pull that top away completely. That was when Mom called me over. She wanted me to rub some sunscreen onto her back. I took the bottle and squirted some onto my hands. I knelt down and started to apply the lotion. Mom started to moan.
"That feels so good Bobby," she told me.
I didn't want to stop. I moved my hands down her back. I coated her legs with the lotion and I pressed my fingers up close to her ass crack.
"You're getting a little too close," Mom told me.
I wasn't close enough as far as I was concerned. I moved my fingers up under the edge of her bikini bottoms. Mom flipped over and she was staring directly at my bulge. I think her eyes got big. My dick felt like it was ready to tear through the material of my shorts. I had to do something. I stood up and I pulled my shorts down and kicked them aside. There was my erect dick just inches from my Mom's face. I thought she would tell me to hurry and get dressed.
Instead, Mom reach out with her hand and grasped my rod. She slowly worked her hand up and down my cock. God, that felt so good. I had to have more. I moved across my Mom. My dick was now pointed at my Mom's mouth. I got so close and my cock was at my Mom's lips. She opened for me. Yes, I was shocked but she took me into her mouth. I started to pump my prick down my Mom's throat. She took all of me. She did gag some but she didn't tell me to stop.
I was like a man possessed now. I pull my dick away and I pulled off my Mom's bikini bottoms. I was looking at her thick thatch of pubic hair. Her slit was oozing juices. I had to have my Mom. Maybe my mother never saw it coming. I took hold of her ankles and I pushed her legs back. I knelt onto her chair and I guided my dick to her opening. It was like we were both needing this. I shoved my wet cock deep into my Mom. I only hoped none of the neighbors could see us like that.
I shoved my cock in the whole way. Mom took me easily. I began to get into a rhythm as my erection slid all the way into my Mom's damp hole. I thought I would lose it a few times. I had to control myself from cumming quickly. I wanted to make this last. I got my Mom's legs up onto my shoulders. I then reached down and squeezed her huge melons. That really got Mom worked up. She had all seven inches of me buried in her pussy and I was massaging her firm tits.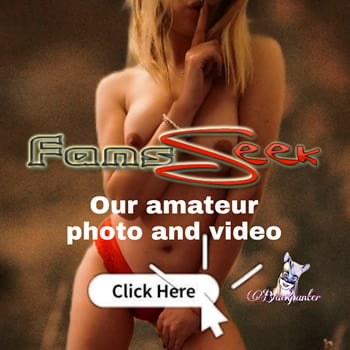 I felt my Mom finally orgasm. Her pussy muscles clamped down onto my cock and she screamed as she let go. I wasn't far behind. Once Mom climaxed I had to cum. I shot my white man juice into her greedy pussy. We came together there by the pool. I can truthfully say that was the most intense sex I ever had. Mom squeezed all my seed from my dick that afternoon. I pulled out to see my hot froth leaking from my mother's body. Mom did stand up and I watched her push my male cum out from her body onto the grass.