She helped me with the jerking and i came on her. The orgasm and pleasure of real sex with the right person feels so heavenly. We were high on genuine love and affection, we formed an emotional connection there.
After that we slept for a bit on that bed side by side, sharing few kiss's while being naked on bed, looking at each other's eye intensely with genuine affection, we could go for a second round but i got a call from home, and had to go, she wanted me to stay a bit longer, but i needed to go, she became a little upset but put a smile on her face, started dressing up to drop me till the gate She told me to wait a bit so she can go to the bathroom and clean the sperm out of her, it took her few minutes, even i got fully dressed by then.
It was dark outside, sun was already set, around 7pm. As i started going from my bike, she was still seeing me from her house gate till she completely losses her sight on me.
This indicated she developed a genuine feeling for me. I got the little glance of that.
After that day…
Few days have been passed, we kept sending good morning/good night text (the ones with gif) and started talking on calls about our days. We had deep/fun/flirty, all kinds of conversation with each other at evening time, while i be in terrace and she at home after her work, i expressed her about my life and problems, and how i take worries about my career, she always calms me down. She has that positive nurturing kind aura around her.
We were developing a deep relationship here, unknowingly. Days keep passing by and not realising how close we have came in past few weeks.
I gave her a nickname "Saavi" and renamed her on my phone as "Saavi Aunty", She liked the name. I used to call her "Aunty" all this time.
She said to me once "Call me Saavi, Not aunty it makes me feel old." Haha. Which she is.
I sometimes call her "Aunty ji" just to tease her around.
We shared few of our photos and some of my funny whatsapp stickers, that she finds very hilarious.
Two weeks passed by, we haven't seen each other since the last time, so decided to meet again, she called me to "come by her house tommorow, if i was free?".
Was she inviting me for the sex? It didn't look like it, she just wanted to see me and spend some time with me.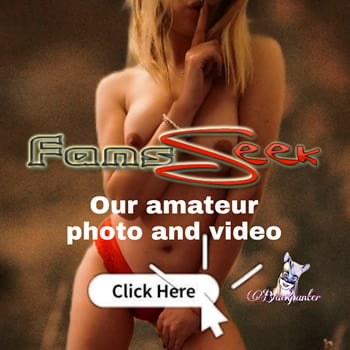 The next day…
I reached her home at 6:00pm, knocked at her door, she opened up the door with a warm smile, and i was not expecting what i saw, she didn't dress for me this time, didn't even have the lipstick on, no smell of perfume, she was wearing a nighty with hair puffed up (the home look), guess she became very comfortable with me that she doesn't felt to impress me anymore. Anyway… She looked stunning to me with or without make up, it felt good seeing her in person.
She welcomed me inside, i sat on that comfortable sofa where it all began, but this time i wanted to explore her house, So she said " Go ahead, take a walk, i'm going to go prepare you something" She went to the kitchen and was preparing a good evening meal for both of us, i was on my own exploring her house, her house was not that big, just 1hall, 2bedrooms, 1kitchen and 1washroom, with a small porch outside.
Her house is quite small but beautifully maintained with natural art such as paitings, statue of buddha, few hand made crafts and other decorational item, her rooms bed was quite big (king sized bed).
She had a closet/wardrobe i opened it and found cloths of her, down at the lower part i found her a drawing where she puts her bra and panty, i was eager to check her bra size, it was 38f, could probably imagine how big her boobs are, she had different – different colours of bra and panties – red, white, black, dark blue & brown and many more, her panty collection was also big, some were transparent and well designed, some where simple and there was normal underwears aswell.