Her room felt cozy and bed soft & squishy so i dedicated to sit there for a while and check my phone.
Few minutes has passed by haven't heard anything from her, so i decided to check on her, i went to the kitchen and there she was all sweaty preparing a meal for me. She was making a dish called upma, so i offered to help..
Me: "Let me help you".
Saavi Aunty: "No no its okay, it'll just take few minute's to finish".
Me: "how much will you work? look your all sweaty, let me help you".
Saavi Aunty: "No baba, its almost finished, it's okay".
As she was wiping her sweat and cooking the dish, I got close to her and started being flirty, making her laugh, as we were enjoying, i started to tease her aswell by saying "Aunty ji". Which she didn't like ofcourse.
She was getting aroused by me, i started to play with her hairs which was coming in her way of eyes while cooking,
All the sweat made her look even more hot and tempting, i was getting turned on by this, a moment came when she was about to wipe her sweat away, I said..
Me: "Don't wipe"
Saavi: "Why?"
Me: "Just don't".
By the look on my face she immediately recognised that i like the way she looks when sweaty, She knew i was turned on, so she started playing with me…(being flirty)
Saavi: "So why are you here?".
Me: "To see you".
Saavi: "To see me?.
Me: "yea".
While doing this, i grabbed her waist by my hand and started holding her in a romantic form by the kitchen table, sharing a raw beautiful kiss with the tounge involved, our kiss became very passionate now, as she got turned on with the kiss before this one, i started rubbing her clit, she was enjoying it, her mouth got wide open with the pleasure and i could feel her breath close to my nose, we were so horny that we didn't waste our time and immediately started fucking, it lasted for 2 mins, because that's how fast we wanted it so bad, it was rough and dry, but in the end orgasm was worth it!
After that we enjoyed out meal and some private talks.
It's been more than a year today since we met, we still enjoy eachother's love and affection, we have done some extreme wild things with eachother aswell, like foreplay and fetishes, but that's for an another story,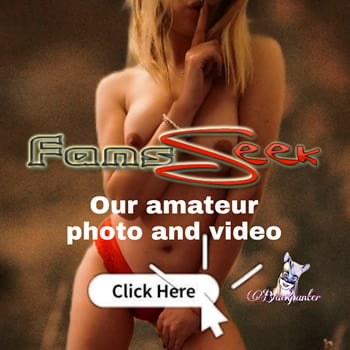 Hope i'll share more, but it all depends on you, if you wanna read, so feel free to dm me on instagram @writterxnxx or email us at [email protected] and let me know your reviews on this one.
Thank you for reading, means alot!