She told me, sometimes she watches blue film to satisfy herself.
It excited me even more, that she knows the world of porn and it's activity, so i simply pulled her over to the main hall's bed, and started kissing passionately, i laying on top of her, she slowly started taking her cloths off, i helped her with the white bra, and oh my lord, finally the time came… I saw her naked body.
So beautiful, felt like a dream girl, she was so dark, like a dark beauty, boobs so big & saggy that i can almost use it as a pillow, with big fat brown nipples, she had strech marks over her belly area, and small moles around her waist and neck, she had the pussy of a young person with lips in it, had pussy & armpit hairs too (not bushy), I played with the boobs first, touched it, pressed it, sucked on it & kissed it, squished it very hard that she almost screamed, i was playing with it like a child playing with his toys, i sucked on those nipples milk came out from it, it all felt so sweet and chocolaty, i licked my tounge all around her body just to taste how that raw, rusty middle aged skin is like, she was salty, but it was all great pleasure, even she kissed my neck and chest area deeply like sucking, i can clearly see that she needed affection all this time, i was giving her a finger on vagina, rubbing it, smelling it, and licking it, she was enjoying all this, now finally the time came to take my penis out and perform the intercourse, i took my cloths off, and as i removed my pants, she could see the hard cock under my blue underwear, just wanting to dig that pussy, she smiled looking at me and my cock, i teased her before taking it out..
Me: "Should i take it out?" (Teasing)
Her: "yes"
Me: "Or maybe not, hehe"
She: "dooo.. it" (sad puppy face).
I removed the underwear and it came out in a big bounce.
My dick hard as a rock, 5.5 inch, white, can see all the viens.
You can now probably realise how beautiful she is,
She took a deep breath once she saw my penis, Erected only for her take it in, before intercourse she gave a little 'hi' to my penis by stroking it for a few times, she was enjoying it, she then layed down on bed completely naked with legs wide open, indicating to penetrate it in.
I did, we were on a missionary position, the moment i slide my penis in her vagina, it all felt so warm and soft inside her, as if i was fucking a butter jar haha, [Just an example] both of our eyes got closed as i slide it in and we just blended right in the moment, she had tight 4 inch deep pussy.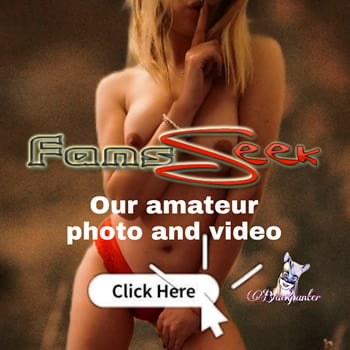 I started fucking her in n out slowly by slowly then build up momentum and started fucking her fast & hard, the intercourse got so intense that she couldn't even breath and told me to go it slow, the intercourse was so passionate, and on a deeper level, not just lust but an genuine affection.
It all went like 4-5 min where she came on my penis, feeling orgasmic and relaxed, blissful smile was on her face, like a smirk.
She Asked: "Are you finished?" I was not finished yet,
We realised that we don't have a condom so i cant cum inside her vagina, she took my penis out by her own hand and told me to lay it out on her chest.
She: "Do it on my chest."