During the lockdown, many people lost their loved ones I hope their soul's R.I.P. Ik it's a bad start for an erotic story like this.
Anita:- 4.9″ tall 34-32-36 fair complexion mid 30-35 average looking Rapunzel. Mostly wears sarees as Marathi women ware hair's tied in a perfect shinning mega bun. She is my maid, she has been working at our village home for many years. My family treat her like she is part of us. Her husband live's in other states for his job, she lives alone in our village house.
Me:- I'm Pramod, was working on my start-up but this corona leave. I'm 5.9″ tall average build state gold-winning swimmer, which kept me in V shape.
I have read many stories from many page's but this is my 1st storie please correct my mistake in reviews.
20 to go for Ganesh festival, as I live in Pune and our Bappa is worshipped at our village we had to book passes, I was lucky to get the pass but my family was stuck in the process so I made arrangements. As I told Anita lives in our village house so my parents were not worried about me.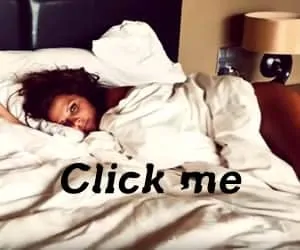 I reached our village jus 14 day's before the festival, Anita was informed of my arriving also the home quarantine paperwork and process was done. This thing took too much time then I thought, it was 5 in the evening they dropped me at home.
Knocked at door, Anita welcomed with a smile, she was wearing purple saree hair's shinning in proper bun one you see on YouTube now a day's. I walked in, she arranged lunch for me I was so tired after I slept and directly got mine in midnight.
2.45 am came down to drink water, I was wondering how Anita managed to maintain our house so neatly, suddenly I heard some noise. It was Anita Bengals, just went near her bed to see she was deep in sleep she kept a low light bulb in her room, her saree was off her blouse giving me view at the perfect size of her boobs she was sleeping on her left side.
I had never been so close to sleeping women this scene was making me do things, wished I could just remove her blouse and suck those melons. Moved my hand towards her huge lose bun, my fingers touched her silky smooth jet black hairs could feel my rod getting harder with my fingers going deeper in her bun.
The smell of her hair oil that was so tempting. I couldn't stop myself from putting my face in her hair's wow that felt really nice. Tend in my pants was getting harder with every second so I just realised it lowered my shorts my 8″ rod was ready to go deep inside her pussy.
With light hand's opened removed the lub by lub of her huge bun it was halfway already hair's where touching the floor from the bed, collected those jet black hair they were so thick silky smooth. Tangled those on my rod with ever tangle rod was getting close to her half-bun. Rods tip was touching her jer black bun stroked slowly omg that was my life's 1st self hairjob her hair's felt so good.
10 mins into stroking were looking at her right milky boob her sexy ass wishing to get them as early as possible. She was sleeping so deeply that she didn't know about my act's. This was leading me to cum.in her hair's so slowly stopped stroking because didn't want to cum in her hair's as I could get caught. Wasn't satisfied yet, untangle her jet black hairs opened the remaining bun her hair's where about 5-6 feet long this view couldn't stop me from sniffing her hair's right behind her hair where the bun was tied.
This leads me to sleep beside her it was 3.45 am by now had removed my shirt jus to feel her hair's all over my chest crushed her oily jet blacks on my chest still gives me hard-on while writing the story. My rod was oily by her hair oil also my face and chest were loving this feeling. Tangled her hair's around my rod and balls stroked slowly sniffing her hair's with deep breaths wishing to grab her boob and spank her ass was making me get my orgasm but I controlled really hard.
Made video of her Tangled hair's on my rod and balls up till her forehead hairline. Untangle her hair's pulled up my boxer. Mug up her long hair jet black open look in my eyes came near taste her hair's over hairs by going down her hairline from behind to below her neck. Took the tip of her hair's started making lose bun of her hairs slowly didn't want to get caught now after enjoying this beautiful jet blacks.
Made a loose bun it was huge tempting, till date I had a fantasy for long hair women's, always wanted to touch their hair's play with them any long hair women can contact me https://t.me/Icon_98 this is my telegram direct chat link that day it went to another level of experience I love longhair women's, wasn't satisfied yet and didn't even masturbate because I wanted to give her huge shoot when we could become intimate. Which we become extremely in a few days to know about that experience plz send reviews!!!
Part 2 depends on our ur support!
For review and corrections please do email – [email protected]
Or directly can message me through this link on telegram – https://t.me/Icon_98