Hi guys, I am new to story telling, please excuse for any mistakes.i am visu, this the story about how I managed to have sex with my aunt along with her consent.
At the age of eleven my aunt and their family shifted to my locality adjacent to my house, at that i used to play daily with her children when ever I got free time,so I got a good rapo with her, she used to speak to me like a friend,but uncle is always acts authoritative on her. She even use to share some of the moments he Harrased her.
She is blessed with amazing body of 34-28-32,i as one day I thought of playing with her children went into her house playfully, But to my surprise some sounds are coming from her bedroom and I instantly went to check whether she is alright, as the door is opened I barged in and saw she is nude and kneeling down facing the door and my uncle(her husband) too kneeling and touching her bare hips. As when I saw her face is covered with tears, as they saw me, both covered themselves in the blanket, I thought something wrong happened and enquired her aunt are u okay, is uncle Harrasing u, by listening this words, from shock in their face turned into laughter, and aunt said visu, please sit in the living room, I will tell u what happened. As I reassured she is fine, went to living room and started TV.after few minutes aunt came near me well dressed and started ask the questions,
aunt: visu do u know what is just saw,
Me: I just saw uncle is punishing u, I thought so.
Aunt: it's not punishment dear, we are playing the marriage game.
Me: what is marriage game
Aunt: it's the game only played by married couple.
Me:then you are u crying then.
Aunt: I am not crying, it's just the part of the game.
Me: oh, I thought he is Harrasing you again after hearing weird sounds from ur bed room do I barged in, without ur permission.
Aunt: no dear, u r a true hero.
Me: not like that, I like u, I don't want anyone hurt u.
Aunt:thanks dear, I need a promise from u.
Me. What promise.
Aunt:do not tell anyone what u saw in my bed room.
Me: y so.
Aunt: marriage game should be played in private by the couple, so it should be confidential. Do u understand.
Me:yes aunt.
From that day occasionaly I used to encounter some of their sexual activities but she used to say it's just the game, so I thought it's fine as I don't have that maturity at the age of 11.as years passed we became close friends and also I went to study to college in near by city. In College I got friends of bookworm type, always reading and writing no other go to them as My life going well, a transfer student joined my class, he is pretty rich, he used to bring mobile to the college. As one day he is asking some doubts to me, I saw a pic in his mobile display, where a nude girl is standing without shaving her pussy. I asked him why her pussy is covered in black, for which he laughed and replied, it's not covered in black it's pubic hair and she didn't shave it.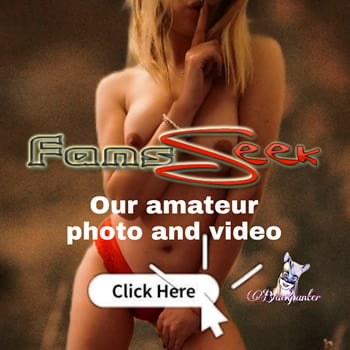 From that movement I got interested in Female body, as he saw my face covered with excitement to know, he opened up some porn websites and showed me the pics, which made me bit hard and my head started to ache, as I told him I got a headache, he asked to me to follow him, as we went backside of our college where fields are there, and as tree are covered everything, no one from college can see us,. He said u gonna become an adult in a moment, I asked him how, he said follow my lead and u understand by doing what I does. He unzipped his pants and taken his pennies in his hand and started to rub his pennies foreskin to and fro. And he insisted me to do the same, I am a bit hesitated first but after sometime I got courage and started doing the same. As I am rubbing it's paining a bit, but I am getting a weird feeling from my spine and feeling bit pleasure by doing that. As I keep on doing my cock size became bigger and bigger, as he saw my cock and started to say u got a bigger cock than me and asked have u done this earlier, I said no.