Lilly was now between the two and sucking Hunter off while Chris took her right hand and made her stroke his cock. She was doing it with reluctance. Hunter didn't like it. He grabbedd her red, shoulder length hair and started to bob her head up and down with force and speed. "Now that's nice!" Hunter said closing his eyes in pleasure. Lilly was finding it hard to breathe as her mouth was getting pounded in Hunter's crotch. Saliva was oozing out of her mouth. "Glack.. glack.. glack" Lilly's eyes were watering and her mascara was spreading all over her cheeks. Hunter stopped to let her breathe for a while and started to pound her mouth again. Chris in the meantime was spitting on his dick to make it moist and groping her left boob hard. I'm sure Lilly was in pain.
"Look at your wife you pussy" Hunter commanded. I obeyed. "Come close" Chris ordered. I got up and went near him. He grabbed my hand and made me kneel. "Look at your wife, having so much fun. I bet she never had seen such huge cocks" Chris laughed.
Well, that was true, both Hunter and Chris were endowed well in the penis department. Way bigger than I was for sure. That's why it was more difficult for Lilly to swallow the whole dick in her mouth. Which Hunter was making her do. He stared into my eyes as he was pressing her head against his crotch, to assert dominance.
"Aaahhh.. aaah.. aaaha…" Lilly gasped for air when Hunter released the pressure from her head. She was just able to wipe her mouth when Chris stood up. "I want to ram that beautiful mouth of yours, my sweet whore" Chris now held her hair in two clusters and brought her head completely towards him. Then he started thrusting his huge dick in her mouth. Hunter started to laugh seeing her gag for air. She was trying to push Chris's thighs with her hands. Seeing this Hunter stood up and got behind her. He placed his foot behind her neck and stretched her hands back with his hands. Now Lilly was unable to move. She was on her knees with her hands stretched behind, pressure from the back of her head, and Chris holding her hair tight like horns, she was helpless. Chris took complete advantage of the situation and forced his dick in her mouth again and again, with all he had got. Her pain was turning him on. He was getting close. "Aaah.. aahh… aaahh.. ahhhhhhhhhhh" Chris finally came. He filled my wife's mouth with so much cum that it was oozing out. Lilly was perplexed with disgust and was about to throw up. "Swallow it.. swallow it you whore." Chris shouted with his hands pinching her nose, thus forcing her to swallow. "Yeah.. That's more like it." Chris commented.
"Place her on the couch with her legs against the backrest and her back on the couch. I want to drill deep in her mouth" Hunter instructed Chris.
Chris placed her with her boobs facing up and her legs folded and against the head side of the couch. Now she was facing the ceiling so that when Hunter sat on her boobs her head was between his legs.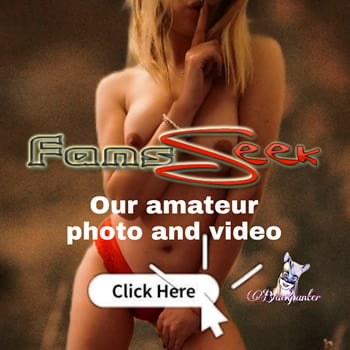 "Aaaagh" Lilly said as Hunter bounced on her squishy boobs. He then stood up and inserted his dick inside her mouth. He again held her hair tight and started to fuck her mouth. It was very tough for Lilly not to gag as she was inverted and mouth fucked. Hunter didn't stop for anything. He kept fucking her till he came in her mouth. Again so much cum in her mouth. He made her swallow too. He was tired and spit on her face and let go of her head. She was exhausted. They let her lay there on the couch as they started to put their pants back on. "Well that was unexpected fun, wasn't it Chris?" Hunter said. "Hell yeah. the good thing is, since we are your neighbors now Jimmy, we can have such fun anytime we want." Chris burst into laughter.