Hello Everyone, I am Niyar Borah back with my love life with my mom. Thanks for your valuable feedbacks and so much of love. If anyone missed my previous experiences then go through them first to better understand my life.
After receiving the car as gift from mom its became routine for me to ask her out on every weekend. She prefers long drives towards tea estates. She feel disconnected from the busy city live and some peaceful time to spend with nuture. Nowadays swapna mostly wears denim and top… she has updated her wardrobe and her styling also changed a lot. End part of tattoos can be seen on the tops and its looks mindblowing. She prefers light coloured tops and with her light complexion its blend superbly. Although, earlier she likes to wear small heels but nowadays she prefers high heels which perfectly fits her slender and beautiful legs.
It was sun day and as usual I was sleeping late. Mom pushed the curtain aside and sunlight fall on me. I woke up and looked at her. Mom was combing her hair and she was in black lingerie. Her back was visible towards me, Her multicoloured tattoo was highlighting her back. As her hairs are tied up in a bun, her whole back was visible.
Me: Good Morning, Swapna
She turned towards me and gave her cute, innocent smile. The smile for which I can forget my entire sadness. She then wished me.
Mom: Good Morning, Dear hubby.
Me: Swapna, Give me my morning kiss.
Mom smiled innocently and came towards me, as she was in lingerie her tattoos are visible. She sat on edge of the bed and came close to me….putting her hands around my shoulder she placed her lips on my lips and gave me a passionate small pack. She smelt like roses and her lips were wet and vibrating. She then started to got away but I grabbed her left hand and pulled her towards me. she fell on me and I hugged her instantly. She was giggling and she was blushing.
Mom: Hunny, please leave me……..i have to cook breakfast.
Me: I am currently having my best breakfast. I don't need any other breakfast.
Mom smiled shyly and blushed. Her chicks were turning red with shyness.
Mom: Hunny, you will need energy to have this breakfast.
She pointed towards her pussy and kissed me on my lips and got up from bed.
Mom: You can have me later…….I am all yours but you have to take your breakfast.
I again grabbed her hand but mom looked at me pleadingly.
Mom: Hunny…..Please allow me. I am not going anywhere, You can have me as much you wanted but eat your breakfast first.
I left her hand and she smiled to me and blew me a kiss and said
Mom: I love you hunny….
Me: I love you too, My love.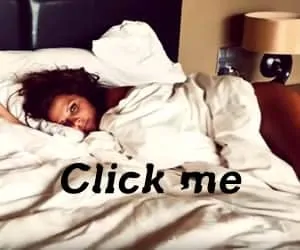 Mom grabed her skirt and top. She was wearing sleeveless white top which was semi transparent from which her black bra was clearly visible. She then wore her skirt, it was pink in clour and with some white floral pattern. She left her hairs open….. as her hairs are shoulder length and dyed her appearance was mindblowing. In this month's swapna has changed drastically. Then she coloured her lips in pink colour. She turned towards me and asked me
Mom: Hunny, How am I looking?
Me: Awesome…….perfect.
She smiled to my words and step away towards kitchen. Mom always look beautiful and sexy but today she is looking cute. Her smile can turn anyone's mind. In this top and skirt she is looking too cute and beautiful. I have no words to describe her beauty. I got up and freshen up, joined mom on dining table.
After breakfast mom asked me for outing which I readily agreed. She weared her pink high heels and same skirt and top. Skirt was of knee length which is revealing her creamy soft legs. She applied some extra amount of sindoor in her parting of hair and she was ready. Mom always use extra sindoor when on outing. I had noticed it many times but that day I asked her
Me: Swapna, Why you use extra amount of sindoor on outing….. is any reason.
Mom: Nothing special, just to express the fact that I am reserved already.
Me: What!
Mom: yahh….. I want to tell the whole crowd that I am married to you and only you have right on me. Probing eyes always ignore married women.
I smiled to her words and just noded my head. Mom is becoming more bonded to me day by day. Till now its benefitting me…… The more she fell in love with me, more romantic will our relationship grow. She grabbed my hand and pulled me out of the house.
She sat close to me by placing her thighs close to gear lever. As skirt was of knee length, it rose slightly giving me view of her creamy skin. I was continuously looking at her thighs which she noticed and smiled in shyness. She giggled and said to me
Mom: Hunny……what are you looking at. Its me…….. your swapna. I am not new to you, You know every curves of me. Now stop your eye feast and start driving………..
Me: Today your are looking like a new person, This dress is perfect for you. I think this dress is made for you only.
She giggled to my answer and blushed in shyness.
Mom: Stop complimenting me……otherwise I will ask you to love me right now.
Me: That will great idea……..I am always ready for you.
She created a fake anger expression and said to me
Mom: You are too crazy for me……. stop flirting.
Then she came close to me and in a small voice said to me
Mom: I have a great news and a fantastic plan for tonight.
I looked at her and she winked at me with a smile. She was looking damn cute. In this skirt and top with sindoor in her hair…… she was looking like a newlywed girl. I started the engine and mom came more close to me. she asked me to play a romantic song, as "Bewajah" song from movie "Sanam Teri kasam" is her favourite I played it. She was listening to the song and was silent. I drove her to a Tea estate somewhat away from our home and parked the car. It has a family restaurant nearby. She was enjoying the nature and taking pictures of greenery. Then she asked me to take pictures of her, she posed like a model and I took her snaps. She sat on hood of the car and asked me to do so but I sat on the railing on edge of the road. She was talking to me with casual matters then she shifted to Naznin.
Mom: when you find a guy for Naz?
I got shocked but balanced myself.
Me: I am searching……no success till date.
Mom: you promised me……..You said it will be your gratitude towards her.
Me: Yaa….I know…… but this matters take time.
Mom: Sweety…. Naz is lonely and she deserves a loving companion in life. I had faced loneliness in my life so I know how bitter it feels. Please find someone, She is a amazing woman, The lucky guy will appreciate that.
Me: Swapna, why not you find someone for Naz.
Mom: Its your promise………
Me: Okey…….I will find someone.
Mom: That's my boy……I love you.
Me: I love you too babe.
I then shifted my question towards her "great news".
Me: hunny….what is the great news you are talking about?
Mom: Its secret…. I will reveal at home.
She smiled and blushed, Her eyes are twinkling and its giving me teasing look. Mom was creating suspense around her great news although I was excited to reveal it but mom was not in mood to disclose it. Mom then holds my hand pulled me towards her. She came close to me and hugged me tightly. As we are standing on roadside passing cars are ogling at our hug, as Indian society is still not so open on open expression of love. Swapna was not giving any attention to them and we are in tight hug. Swapna then placed her lips on mine. It was quick kiss but the thrill of it excited me. Till date we are not used to kiss on public but the kiss was amazing. Swapna then said to me