Hie friends, How are you? I am Dr Gautam, presently staying at Hyderabad. I am 6 feet in height and had a fit body. I am basically from Delhi, studied my medicine from Karnataka and presently doing my entrance exam preparation, so not working in any hospital and was staying at my sister's home in Hyderabad.
Today, I am going to share a story of mine, which happened during this lockdown. My sister and her husband went to her husband's hometown for some relatives function. Then, this corona started in India and lockdown was imposed. My parents were in Delhi, my sister n husband at their hometown and I was alone in Hyderabad at their home. As I know how to cook, I asked my parents not to worry much. I was getting bored as everything was affected in lockdown. So, I was browsing the Facebook account and
was going through some pages and was seeing the comments. It was a travel group page, as I have a habit to travelling. I saw a peculiar comment which was by a lady, who was dull because of cancellation of a trip. I noticed her account and thought of trying my luck. I messaged her a message saying that we cant change what was going on throughout the country and you have to enjoy with your family at home. I was almost going to close my account, saw a reply in my inbox saying Hi.
I saw the message and replied hi. Her name was Rekha (name changed) but neither her profile pic nor any information was mentioned. Our
conversation moved in following way.
Rekha messaged 'Hi, I know but my how can I enjoy being alone at home' to which I replied 'why so?' She said 'Her husband is almost on Business trips and she used to timepass with such travels. Now, her husband is struck in Kolkata' to which I replied that I can understand. You don't have to worry and can consider me her friend.' She questioned me about my marital status to which I replied that I am a single doctor.
Rekha: Why are you not married till now?
Me: If you are ready, shall we? (Wink)
R: Oye, This is too much. We have just met and you started flirting.
M: Ohh, that means you want to know more about me before marriage. (Wink)
R: Hahahaha. You are so funny. May I ask you one thing??
M: yeah please ask.
R: Why many doctors are single??
M: True to say, most doctors are busy in studies that they don't get time to engage and they are mostly interested in matured ladies. Looks like you have met many doctors? (Wink)
R: Hahaha. (Laughing)
Then we were talking about general things. Then, she started asking about my life. I just mentioned that I like friends with benefits. Not much interested in serious relationships. She asked why I was so interested in affairs rather than serious relationship. I replied that actually, i feel they are the
best. We can't link every moment of our life with heart. If our heart is not happy, at least allow our body to enjoy its life. Life is too small to be depressed, missed or wasted. She complimented me for being too practical.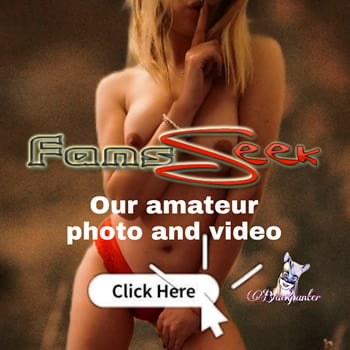 She was a 28 years old lady, married and have no children. And she was not having a happy married life. I consoled her and she was happy to have a friend. She was working as a HR in a private company. That day's chat ended and next night, I messaged there asking about her office work.I said that 'I can understand your boldness and determination in your words'. She asked me how I know it. I replied that 'I m a doctor. I understand people on basis of psychology and I'm analyzing on what I know with your chats.'
She then asked me 'what was my analysis regarding her?' I replied that 'she was a hard working lady who likes to be independent. She cares for children a lot. She is young and loves to be in present generation mindset. She is having a Boring life now. She loves adventures but with caution.'