Hi I'm saurabh back with another real experience from my life.
I'm from Trivandrum, Kerala.
This happened when I was working part time as a delivery boy for swiggy and way before the Covid scenes. It was around 9.30 when an order came. It was for a Jhanvi. The order was only a few kilometres from the restaurant and it was on my way back. So I was planning to go back home after that delivery. I reached the house. The address was very clear so I didn't need to call to ask for directions. The house was a bit secluded from the main street.
It was so quiet that time. I parked my bike, opened the gate and was about to ring the doorbell, when I paused for a moment. There was some sound coming from the house. Oh fuck yes, it was a girl moaning. I didn't ring the bell. What if I could get a peek from somewhere. So I looked around to confirm that no one's outside their home. I followed the sound to the left of the house and reached a window. The curtains were just a bit open to get a more than enough view. When I first heard the sound, I thought she was having sex, but it wasn't the case.
She was just lying there, bare naked, with one hand pinching her nipples and the other in between her legs. Oh yes it was the hottest fingering ever. Those round perfect boobs, 34C atleast, and those sexy moans as she rotates her hips with her fingers circling on her clit. Oh I wanted to fuck the hell out of that pussy that instant.
So I reached a plan, which may or may not work. Of course I could clip the fingering and black mail her but I don't like the idea of black mailing a girl into sex. So I waited as her moans got higher and higher and I knew she was super horny at this moment and that she would cum very soon. This was my chance. I rang the door bell. And I listened carefully, she stopped her moans. And now I know that she is really super horny and really sexually so damn frustrated. She opened the door.
Oh and there she was, so sexy in just a night robe. The sweat droplets slowly sliding through her neck to those big hot boobs gave me an instant boner. And I was sure she was checking me out, coz, well she was horny as fuck. So obviously she would check out an athletic guy in front of her when she is all alone. She smiled at me as she took away the order bag.
She said : Come in, I'll get the money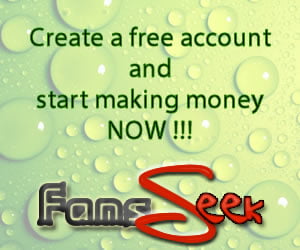 I stepped in and put the carry bag away.
She went inside and came back. She had her wallet on her left hand and her card on her right hand.
She asked : "How shall I pay you?" and winked at me.
She was rising up the tension inside the house.
I told : "Are there any other options? Maybe something that doesn't involve money" and winked back at her.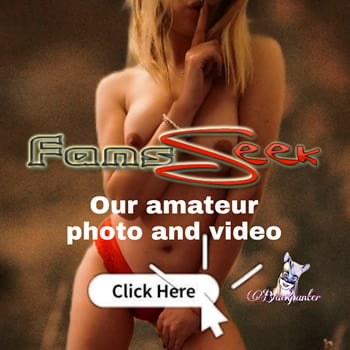 She smiled at me, threw away what was in her hand, untied her robes like opening a gift package.
And there she was, the sexiest girl in a black panty and a black bra, holding her gigantic melons tight and firm.
She slowly walked towards me and gently whispered on my ear, "How about me spreading my legs for that long hard cock and you can fuck me all night long"