As from the part one story (Honeymoon vacation) you read how our sex was encountered with strangers and turned into orgy on our first day of our honeymoon. As we went in our room Guarav said he went crazy by seeing me fucked by 2 strangers infront of him.
He came near and kissed me pressing my ass.
"I am very happy with you and I enjoyed a lot last night" kissing me deep.
"I want to thank you to making our honeymoon very spicy".
As we slept for sometime went for bath its 3 at afternoon we ordered some food.
Bell rang and I went and opened the door its Jason he brought food as he serving us food. He is 6 feet tall and with a white toned skin he is handsome while I am glaring at him Guarav came near to me.
"Do you like him" rubbing my ass from behind.
I winked at him. While Guarav asked Jason his work timings.
"I just started my day sir" he replied.
"Are you free tonight" Guarav asked him.
"Yes sir I am at your service until tomorrow morning" he replied.
After serving the food Guarav tipped $100.
"Be prepare at tonight".
Jason smiled and went back.
"Yesterday you gave surprise to me today I give you a surprise".
I smiled and kissed him while I got turned pushed him on bed removed his pants started licking his dick head like ice cream he moaned slowly started sucking his dick fast I am on full speed my tongue was pleasuring his dick he pushed my head deep on his dick to make me choke he is not wanting to stop he pulled me on sofa removed my panty started licking my juices and fingering too I am very sensual so I came fast he licks very good came and kissed me we exchanged the saliva.
He makes me to bend over and started fucking me in doggy style by grabbing my ass and smacking it. He is so turned on fucks me so hard that my moaning was makes him crazy to fuck me very hard and he cummed so hard inside my pussy.
We both took rest and washed ourselves he said wear a sexy dress tonight for our visitors. I took a red short skirt and wearing black stockings and purple inners If I bend over so they can watch my purple sprayed a jasmine flavored scent on my body. As I came out Guarav came near and hugs me.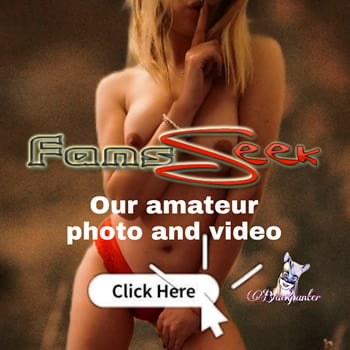 "You look good baby" biting my neck.
We both went for dinner as every guy was looking me like to fuck me. Some gave compliments some asked about a makeout. As we sat Jason came to us asked what we want but his eyes were staring at my boobs only. He wants me so we ordered some drinks we drank it. We stayed there until they closed. It 1 at night and Jason joined us said it was closed.
"Can you bring some more drinks to our room" Guarav asked.
"Sure sir" he replied.
We both came to our room as we came Jason came quickly we saw each other he is so thirsty about me. So Guarav said lets all have drinks. We all sat on sofa I sat with Guarav, Jason sat on the chair and we started drinking. We all getting high Jason played songs while I am dancing infront of them. When I saw at them they are enjoying it. When Guarav signaled me it's the time to start. I went near Jason and kissed him like my soulmate Guarav was enjoying that we kissed for 5 minutes.
Then Guarav and Jason sat on chairs while I started strip tease infront of them.
I bend over infront of them to see my boobs I turned backside so they can see my ass and purple inner. I came near Guarav rubbing his dick with my ass and giving him a lap dance kissing him while Jason cant hold his hands keeping touching my ass and boobs. So I went on Jason removed his shirt licking his body pulling his nipples. I stood and removed my skirt from top by showing my boobs and removed my skirt I stood between them and removed their pants and Jason has 7.5 manhood white as Guarav had 8 black it looks like a black and white combination I started stroking by spitting on their dicks as Guarav was shocked by seeing me doing this type of stuff. I removed my bra and thrown over while they both pleasing my pussy by massaging over my panty I am getting wet they massaged my boobs pulling my nipples.
They both stood while I am stroking their dicks they both started licking my boobs biting my nipples rubbing my pussy and ass over my panty. I don't know who are touching me I feel like I am in heaven and I knelt down and licking their dicks as they fully erected. I feel horny and started sucking their dicks alternatively. Sucking their balls too they make me to stand while Guarav sat on sofa I removed my panty and gave to Guarav he smelled it and licking my panty. Jason was so thirsty to lick my juicy pussy he poured some vodka on it and licking my pussy while I am sucking Guarav dick. Jason was eating my pussy like dog smacking my ass and fingering my pussy. Guarav started fucking my mouth hard pulling my nipples keeping his dick on cheeks and slapping my cheek. I feel like pornstar after I cum Jason cleaned my pussy. I changed my position I kissed Jason where my pussy juice Guarav dick and both of our saliva were exchanged and Guarav rubbed his dick over my pussy by making me to beg.
"Common baby do you want my manhood inside you" by slapping his dick on my ass.
"Yess plz fuck me baby plz" by pulling Guarav dick to fuck my pussy.
He teased me sometime by and started fucking my pussy I am sucking Jason dick and pulling his balls. Guarav was going at full speed while Jason fucks my mouth so I cant moan they fucked me for 10 minutes now they exchanged the positions.
While Guarav got upon me and make me to suck his dick while Jason was fucking me. Jason was so fonded on my boobs he started sucking like a baby biting my nipples I am feeling more pain I slapped Guarav ass where he likes that they both fucked me for 10 minutes I made them to sit on sofa I sat in middle and stroking their dicks fast while they sucking my boobs. I feel their nerves to cum so I knelt infront of their dicks and ejaculated so much load on my face their cum was so hot and thick I licked their cum.
I went to bathroom to clean all cum on my body as they both are drinking and talking about me and laughing I just heard these words from bathroom.