Erotic stories, Group sex, a girl gets fucked by many at a dance club, We walk into a dance club and walk onto the dance floor. A really slow song comes on and we both smile. I see a chair and I lead you to it. You sit down in the chair. You wonder if I'm going to sit down too. You have no idea that I'm going to dance for you.
I move back onto the floor some and I start touching my body for you. You watch me your eyes focused on my body. I then suddenly take off my top and my skirt throwing it in the floor. Your eyes get wide with lust noticing that I am completely nude in front of you now. You whistle at my direction but so do other men that are happening to notice me at the same time. One man notices me a lot and he comes over to me. He stands behind me and boldly places his hands on my tits massaging them. He then leans forward towards my ear.
"Hey sexy. You've got a hot body and I'm going to fuck you. Oh by the way, my name is Aaron. What's yours?" he whispers.
I gasp and sigh at the feeling of this stranger's touch. He presses his body up against me and I can feel his hard cock up against my ass. Your mouth flies open and you can't believe what you are seeing. You want to say something to stop this guy, but you find yourself frozen with a new kind of lust. You find yourself wanting to see this guy fuck me even though I am your lover.
"What's your name?". he whispers in my ear again.
"It's Stephanie.". I whisper back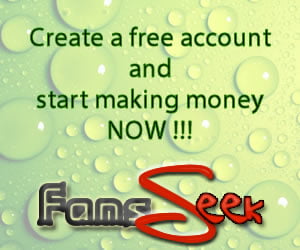 He smiles and slowly lets one of his hands trail down to my pussy. He then takes three fingers and shoves them into me. I cry out loudly as his mouth finds my neck and he kisses it hungrily. He then shoves his fingers into me once again and turns me around pushing my head down to his cock. I bring my hands forward and quickly undo his pants pulling them down around his knees, noticing that he has no boxers on and that his cock is rock hard. He looks down at me.
"Suck me now bitch. Suck me good and I'll give you one hell of a pounding fuck." he says.
My mouth hungrily goes for his cock and I suck him so hard deepthroating him quickly. He moans and calls out my name. You watch me as my head bobs up and down on his cock. He then suddenly pulls my head away and turns me back around bending me over a table. He shoves his cock into me and fucks me with wild abandon. I scream and cry out looking over at you. Your eyes catch mine and you smile knowing that I am enjoying this.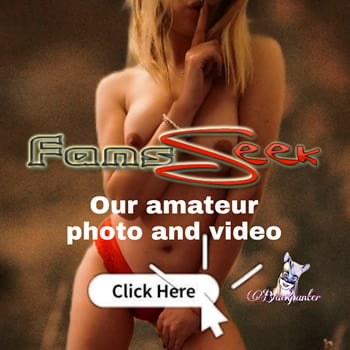 I am quite surprised that you haven't tried to stop this guy but at the same time I am in pleasure from being fucked. He grabs onto my hips and really starts pounding his cock into me hard. So hard that the table shakes underneath us. I reach underneath me and rub my clit so I can cum. He thrusts hard into me one last time and cums into me filling me up with his manly seed. I cum at the same time, my hand rubbing wildly. You notice that your cock has gotten rock hard just watching. He finishes cumming into me and pulls out. He pulls his pants back up and slips me his number on a piece of paper. He then leans forward.