Erotic stories – I knew Sharon for practically all of my life. I was best friends with her son, who the same age I was at the time, 18. Growing up, I saw a lot of her and vice versa. It was your typical kid vs. mean parent kind of relationship, and I honestly never considered her as any immediate choice in as far as mates, or someone to make love to. She was just my friend's mom, and it didn't go beyond that… at least until tragedy struck.
While having a spat with his old man, my best friend was killed in a horrific car crash on the way to my house late one night. It was a key event in forever determining the rest of my life, and whom I would spend it with. I had never lost anyone close to me, and the loss was quite traumatic. I had many people to turn to, and thankfully, my (then) girlfriend came to my side as one would hope to expect during a terrible time.
During this ordeal, I felt it was on my shoulders to visit each friend and family member of my buddy. I felt that was what I had to do, and I did it without question or regard. I felt as if some of it was my fault, and at times, blamed myself for his death. It was, for an 18-year-old, a sort of "hell on earth" if you will.
His mother Sharon lived downtown in a plush condominium by herself, and had not remarried or dated much since her divorce 8 years prior. I didn't understand why she was single, but didn't really give it much thought. She wasn't ugly by any means… she stood about 5'4″, and had a rich hourglass figure with a fantastic wide ass that I often looked for in my girlfriends' closer to my age. She was Jewish, so she was genetically disposed for bountiful sweeping curves for any man or woman to admire and love. To me, she looked liked Barbara Streisand with the same deep buttery skin that just begged for or an appreciative tongue. She had shoulder length brown hair, and wasn't someone that would make you drop your jaw at first glance. Sharon was the kind of woman you had to do a double take on, and seek out the beauty within.
I had grown into a young man with speed and determination, and I only saw Sharon in passing a handful of times prior to my friend's death. I still looked upon Sharon as the 'mean old mom' but as with any women I knew, I began noticing her in modest, passing moments. Before my friend died, I had caught several glimpses of Sharon on the way out the door, or in the kitchen during my visits. Of course, I never said a thing to anyone, but privately, I had welcomed the fleeting sinful thoughts of what it would be like to bed Sharon.
Before puberty, Sharon was just a woman with nice thick dark hair and a big ass… now, as a man, that ass started to look very enticing to my wandering eye.
But this wasn't the time to let a selfish fantasy come between a grieving mother and me.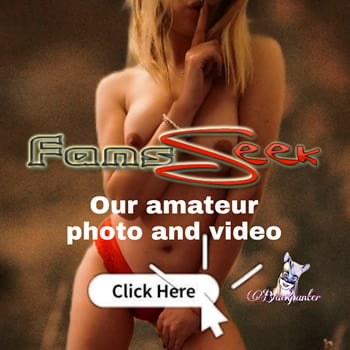 When I arrived, Sharon answered the door with reddened eyes and a raspy voice. Dressed in an ankle length fluffy pink robe, I could tell she had let herself go for the night as a bottle of wine was out sitting beside a box of tissues. I could tell she had been crying, and without a beat, I took her into my arms as she let loose in my embrace. I too began to weep as the reality once again hit us both, and we found solace in our enduring embrace.