Hi readers, My name is Ritvik and I'm 23 years old. I'm with a fair complexion and a nice fit 6'0 ft body. I'm here to share a threesome story with two of my friends. This happened around last year Dec 31st.
So everyone were making plans for 31st night and been calling me to join them. The day before that my friends Shreya and Divya had a sleepover at Shreya's house. They both have a slightly darker skin, Shreya is a bit of light brown while Preethi is a tad more dark. They've been putting up stories on Instagram all night. Shreya is a very close friend of mine from school days. We were inseparable and were very close with each other. I met Divya an year ago through Shreya. She did become close to me very fast but is not as close as Shreya. Shreya is 34-28-34 while Preethi is 34-26-36.
So the next day morning at around 10 Divya video called me. She was in a plain loose white t shirt and her hair was all messed up.
Divya : morning. Wassup?
Me : It's 10 o clock on dec 31st and your still sleepin!?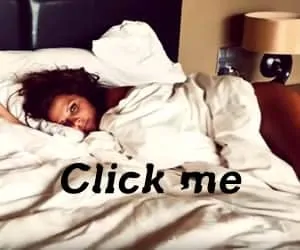 Divya : It's night we have to be awake not morning. Anyway we're free today and have no plans. U gonna join us?
She bent a little to pick something and her t-shirt fell forward and I saw her boobs partition.
Me : uhhh… Yes I-i can see i mean yes I'll come,umm at what time?
Divya : come right away and bring lunch for us please(making an innocent face)
Me : Alright fine. Where's our Queen(Shreya)?
Divya : Right here still sleeping and she started jerking the blanket and shouted wake up and pulled the blanket off.
Shreya was in a pink bra and which was not fit correctly and her left nipple was outside. I dropped my jaw. She immediately saw the me on the phone and covered herself scolding Divya abey pagal something. Divya immediately said bye come fast and cut the call. I was still in shock of what I saw. Some new feelings started forming inside me. Feelings of lust. I got ready went to a restaurant and picked up some food and was off to Shreya's. I rang the doorbell and she opened it. My eyes immediately went to her chest and the same thing kept reappearing in my mind. She noticed it, shrugged and gave me a friendly hit on my head. Idiot enough staring get inside she said. She's open minded so she didn't get angry about the morning incident. She was in a normal top(no bra, her nipples were poking) and 3/4th legging. I went inside and put the food covers in the kitchen. I came back and sat on the sofa. Right then Divya came out of the bathroom in a towel and went quickly into the bed room. She's shy about these kind of things. Shreya came and sat opposite of me and put the tv on. We were just chatting casually.
Shreya : So what did you bring?
Me : Um, some butter naans, rotis, pilau and also chicken and paneer. (I was not letting my eyes off her hard nipples poking through her dress)
Shreya :……. Hellooo? Earth to Rittu anyone here?
Me : You didn't wear any bra.
I dont know why I said it but it just came out of my mouth. I was scared and ashamed. She looked down at her chest.
Shreya : So? You've seen me like this before. What's happening to you? Is this because of morning incident?
Me : No.. I'm sorry i didn't mean to
Shreya : You didn't have any sex since you broke up with your gf right?
My cheeks became red and Divya came right at that moment.
Divya : I'm starving lets eat.
Shreya was smiling for some reason and said yes let's.
So we ate and it was very very awkward to me. Shreya was making it even harder by bending on purpose, pulling her sleeves below her shoulder. After that we just watched a movie and soon it was evening Then we made plans for that night. We decided to hit a pub where a party was going on. We got ready and they both went to change their dress. Just as they went in i got a call saying that the party was cancelled as there was a raid and some illegal matter. I tried to get passes for soke other pubs but all were filled up already. Shreya then came out and I told her the matter sadly. She too was sad but then she said, No need to be sad, we'll celebrate right here. Get some drinks and we'll party like never before, only u me and Divya. And she went in to tell Divya the news. I tried to peek in but the door was closed. So I went and got beer. After coming home Shreya was in a very tight t-shirt that looked like a sweater and was short for her. It was enough just to cover her belly button. She wore a black jeans which gave out her ass perfectly. Divya was in a normal chudidhar nothing much interesting. So we drank and danced an laughed as if we were really in a pub. Shreya was dancing crazy. Each time she lifted her hands, her t shirt rised up and her black sports bra became visible. Everytime that happened my dick started increasing the size. They both were whispering and laughing.
Me : What? Why are you laughing?
Shreya : You're a lot shy you know that?
Me : No I'm not.
Divya : Really u are. Not even dancing freely with us.
Shreya : If you're not shy then remove your shirt. Show us your family pack.
Me : Family pack? Im a workout freak check for yourselves.
And I removed my shirt. By now i had nice abs thanks to my daily workouts. Shreya came straight to me and started pressing my chest, abs, my packs. She made Divya sit on the sofa and started dancing like a pole dancer. She kept on shaking her ass and then she pressed it hard against my crotch. She was definitely feeling my dick between her ass cheek. She started moving it up and down. Divya was straight behind me so she couldn't exactly see what was going on the front. Shreya raised both her hands and placed my hands on her waist. I tried my best to resist but they automatically started squeezing her waist. She said come on harder i know you want to do it. So i pressed harder and pushed one hand into her tight jeans straight to her pussy. She had no hair but it was rough like it was shaved a few days before. Her pussy was soaking wet and she started shivering when i touched it. I rubbed her pussy lips then pushed my finger straight into her hole. With my other hand i slid it into her t shirt and squeezed her boobs over her bra. She let out a moan. Then I pulled both my hands out, pressed her waist hard and turned around facing Divya.
Me : I'm the shy one? You're the one sitting there and look at your dress. And you say I'm shy? Not fair Divs babes not fair at all.
Divya raised an eyebrow got up, pushed us both back on the sofa. Shreya was sitting on my lap and I was kissing her on the neck. First Divya threw aside her dupatta and bent over giving us a perfect top view of her meaty chest. Then she turned around and untied the lace of her back. Slowly she removed her top and then her legging. This time along with mine, Shreya's jaw dropped as well. Divya was in a transparent, deep blue lace lingerie with belts strapped from her panties onto her stockings. My dick must have got bigger under Shreya's thick thighs. Shreya just got up and went close to her and Divya caught her ass and lifted up. It was like watching a couple in a movie before a lip kiss. And then suddenly Divya and Shreya kissed. It was too hot to handle for me anymore. I stood up, and hugged Divya from behind and placing my hands on Shreya's huge ass. I felt the warmth of Divya's back on my bare chest and wrapped my hands around Divya's waist and pressed her ass even harder on my dick. Divya put Shreya down and they kept kissing each other. I fondled Divya's breasts while rubbing my hard dick against her ass. I kissed her neck and ear lobe. Then i ran my tongue from her neck straight down her spine all the way to her panties. I bit her ass and pressed it hard. I kept on licking her thighs and then went back up to her neck. They kept on sucking each other mouths out until i pulled them apart only to kiss them myself.
Pages: 1 - 2