FAMILY TABOO: Mom son and dad daughter. My son Earl is a writer. He works for a publisher that owns a newspaper and other publications. He writes for the newspaper mostly but does about four in-depth articles for a magazine each year plus some ad material. He gets lots of perks, one of which are tickets to various events, sports, plays, one time an opera. He does a write-up for the newspaper.
Earl is 20, 6ft0 and trim. I guess that's a girl word and he's actually slim but I'd rather think of him as trim. Fuzzy hair because he keeps it dog shaggy and uncombed although it isn't long. Decky, his sister, likes to run her fingers through his hair when he isn't looking.
Decky is 18, 5ft8 and trim too. She built our deck on the back of the house, mostly by herself except for the heavy lifting, so we started calling her Decky and it stuck. She likes it. I'm 42 and 5ft7 and trim too.
Earl got four tickets to a play. Milton doesn't like go to so we only use three and we leave the fourth at the box office. Earl doesn't like to take a date on a family outing like this, Decky either. We packed and left. The theatre is about a three hour trip, with a stop on the way, so we stay the night. Single room with two double beds. We have our favorite places so we had some fun then dressed, not formal, just comfortable social dress, and went off to the play.
The seats were in a balcony. Earl and I sat in the back set of seats and Decky sat in one of the front seats. Our seats were slightly elevated above hers so we could see over her head and the seats were at a slight angle towards the stage. Earl was on my left.
The lights were on but not all that bright, just enough to find your seat easily. We were sitting and chatting. Earl had on a jacket. He looked nice in a jacket. It didn't match his slacks so he looked casual but nicely dressed. My dress was short, kind of tight and down to about mid-thigh, higher sitting down. I tried to dress more on the sexy side for the kids. A fun example.
Earl said, "What kind of stockings are those? I like them dark, attractive."
"They're actually normal panty-hose," I said, "but they have this weave with loose threads so they look thicker. I love them on my legs they're so soft." Earl reached over and put his hand on my thigh with his fingers curled down inside. With the hem of my dress much higher he probably didn't realize how far up he was. He ran his fingers up and back for a few moments and lifted his hand off.
My breath caught and my blood pressure went up. His fingers were so close to my crotch I almost pushed out against them. He was looking down at all the people and talking with Decky. He didn't realize what he did to me. That felt so good I was hoping he would do it again. I just loved being felt up, son or not.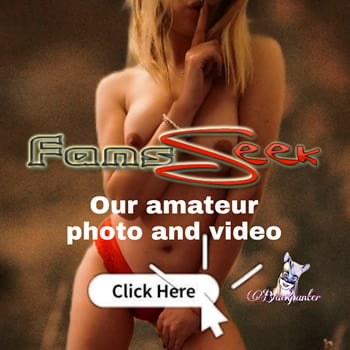 About then an elderly lady came in the balcony and sat down with Decky. They got acquainted and seemed to be chatting wonderfully. We left instructions to give the extra ticket to a deserving person since it was already paid for. Nice choice.